Tillerson says Trump is prepping to review Obama's Cuba policy
Washington Post | Friday, 13 January 2017 | Click here for original article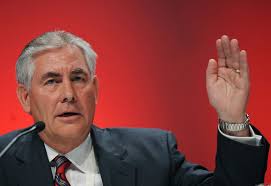 Tillerson said relations with Cuba are on the list of the executive orders the president is preparing to review, starting on Day One. Speaking at the Senate committee hearing on his nomination as secretary of state he told Sen. Marco Rubio (R-Fla.) that President-elect Trump "would not immediately approve" a bill to lift the travel ban to Cuba until that review is done.
"I would support a veto because I don't think we want to change the current status of things until we get to that review," Tillerson said.
Tillerson added that he would also advise Trump to veto any measures to lift the Cuban embargo, and "examine carefully the criteria" under which Cuba was taken off the list of state sponsors of terror, to determine "whether or not that de-listing was appropriate."
Tillerson did not commit to maintain his position indefinitely, deferring to the forthcoming review to determine the Trump administration's long-term Cuba policy.
---