Cuba's Raul Castro Blasts Trump's 'Irrational' Border Wall
Telesur | Tuesday, 7 March 2017 | Click here for original article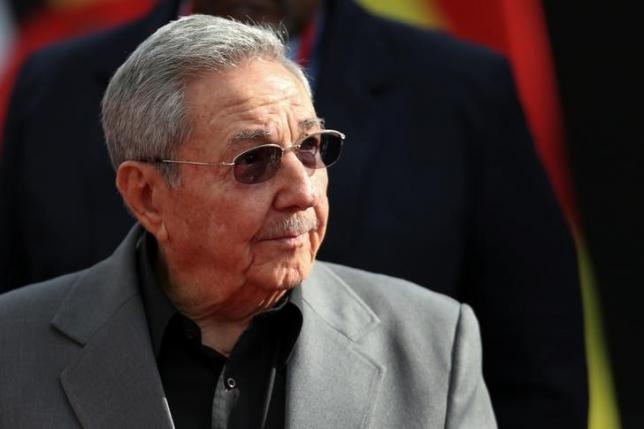 The Cuban leader fiercely criticised President Donald Trump's administration and his anti-immigration policies.
Cuban President Raul Castro said Sunday that the proposal by U.S. President Donald Trump to build a wall on the Mexican border is "irrational" and affects all Latin America.
"The wall that is intended to be built on the northern border of Mexico is an expression of irrationality," said the Cuban leader in Caracas at the 14th Summit of the Bolivarian Alliance for the Peoples of Our America-Trade Treaty of the Peoples, also known as ALBA-TCP, adding that it is "not only against this brother country but against our entire region."
"We express the solidarity of Cuba with the Mexican people and government," he continued, adding that his country is not blind to the causes that affect Latin America.
During the meeting, Raul Castro said that "poverty, catastrophe and migrants are not contained by walls, but with cooperation, understanding and peace."
He said the new agenda of the U.S. government aims to "unleash an extreme and selfish economic protectionism that will impact the competitiveness of our foreign trade."
He also criticised the new U.S. administration, saying that it "will violate environmental agreements to favour the income of transnational corporations, persecute and deport immigrants generated by the inequality of the distribution of wealth and the growth of poverty caused by the international order imposed."
As part of his address at the summit, which also honored former Venezuelan President Hugo Chavez on the fourth anniversary of his death, the Cuban president stated his support for the government of Nicolas Maduro in Venezuela.
"In Venezuela, the decisive battle for the sovereignty, emancipation, integration and development of our America is being fought today," he said.
He also said that South America has made a great contribution to regional integration, particularly through regional cooperation mechanisms such as the Union of South American Nations, Unasur in Spanish, and the Community of Latin American and Caribbean States, known as CELAC in Spanish.
"You are not alone, I reaffirm the commitment made in our statement to accompany the defense of Venezuela and the dignified, courageous, and constructive position of President Nicolas Maduro," he added, addressing his Venezuelan counterpart.
The Cuban leader also expressed his support for the leftist leaders of the region, including former Brazilian presidents Dilma Rousseff and Luis Inacio "Lula" da Silva and former Argentine President Cristina Fernandez de Kirchner.
He assured that Cuba will continue to support outgoing president of Ecuador, Rafael Correa, and his party's presidential candidate, Lenin Moreno, as well as the governments of Bolivia and Nicaragua.
---