Declaration of the Committees for the Defense of the Revolution
ACN | Friday, 23 June 2017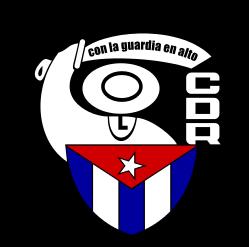 Havana, Cuba, Jun 23 (ACN) The Committees for the Defense of the Revolution (CDR), organisation of civil society with over half a century of existence with over 8 million members across the island denounced the new policy of the Donald Trump administration against Cuba.
The "Presidential Memorandum of National Security on Strengthening of the US Policy toward Cuba", signed last June 16th by Donald Trump eliminates the economic, commercial and financial transactions of US companies with their Cuban counterparts tied to the Armed Forces and substantially increases the restrictions on the right to travel for the people of the US to the Caribbean island.
This is the new formula of the Empire to "defend" human rights in Cuba, "empower" and "help" the Cuban people to "enjoy freedom".
But, Cuba is one of the most privileged countries in the world when it comes to respecting human rights. It is recognised by the international entities as the only nation in Latin America where children do not suffer from malnutrition, has a low infant mortality rate, has the highest life expectancy in the region; 100 percent enrollment in schools and no children living in the streets; invests large resources in the development of sports, science, culture, social security and peace; and where there are no racial or gender barriers in order to enjoy those rights.
Our country achieved its independence with arms in hand on January 1 st, 1959, headed by Fidel Castro. It has maintained firm in its principles of sovereignty, even during the worse years of US hostility against the country in which many actions were in place; political, economic, propaganda, terrorist actions, and attempts to assassinate our leaders in addition to ideological subversion with the objective of destroying the Revolution.
Like our Government, the CDR condemns this "new" US policy against Cuba, it supports dialog and bilateral cooperation, but without concessions and without accepting any conditions that puts our sovereignty and liberties at risk.
Donald Trump's memorandum, that attempts to destroy the rights of the Cuban people, also limits freedoms of its own citizens in the context in which the public opinion defends the reestablishment of diplomatic relations and the elimination of the blockade. The US economy meanwhile, will suffer losses in the coming years and thousands of people in the US will lose their jobs.
The indignation of the members of the CDR regarding the "new" US policy towards Cuba is reflected at the 8th Congress Assemblies underway in all of the communities across the country. This process strengthens unity, prepares the neighborhoods for the upcoming general elections, sustains the principles of sovereignty and independence and ratifies the will of the people to continue constructing socialism under the leadership of the Party.
The Committees in Defense of the Revolution, as done throughout its history, will continue defending the achievements conquered and will support in each block the words of the historic leader of the Revolution Fidel Castro that: The Cuban people shall overcome!
National Executive Secretariat of the CDR
---