Trump's New Cuba Policy: Analysis and Response from Cuba
News from Cuba | Friday, 14 July 2017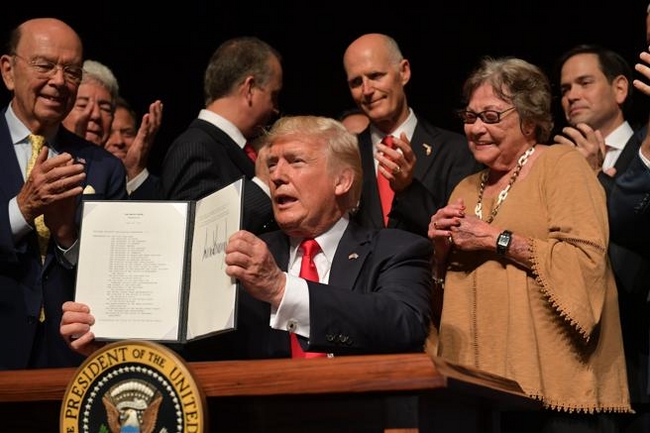 Trump's New Cuba Policy
On June 16 2017, US President Donald Trump announced his new Cuba policy, where he outlined plans to further strengthen elements of the US extraterritorial economic, commercial and financial blockade. (Read ACN's article, 'Trump takes US policy towards Cuba one step back')
The full details of the policy will become clear when the Office of Foreign Assets Control (OFAC) of the U.S. Department of the Treasury will publish new regulations regarding Cuba on September 15, according to reports. OFAC are the enforcers of the US blockade legislation and issue the huge fines to US and foreign companies for carrying out transactions with Cuba. OFAC has already issued four fines in 2017 to companies for allegedly violating the blockade.
Analysis of Trump's policy:
Back to the Nineties with Trump, writes Dr Steve Ludlam
Trump harks back to good old Cold War days, writes Carlos Alzugaray, and a report from Carlos Alzugaray's trip to Britain is online here.
Response from Cuba:
Declaration of the Revolutionary Government
Cuba to President Trump: We need to continue to cooperate and coexist
Committees for the Defence of the Revolution (CDR) statement
Federation of Cuban Women (FMC) statement
---