Experts warn of the impact of climate change on central Cuba
Prensa Latina | Wednesday, 9 August 2017 | Click here for original article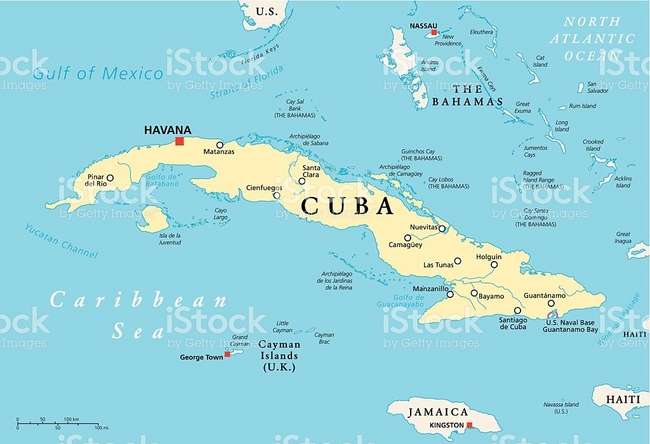 SANCTI SPÍRITUS- The Caribbean Sea is penetrating the southern Cuban coastline at a rate of 1.3 meters per year, as a result of climate change, authorities from the Ministry of Science and Technology (Citma) in this province warned.
As a result, saltwater intrusion, soil erosion and the disappearance of mangroves are increasingly noted in the municipalities of La Sierpe and Sancti Spíritus, located in the southern central part of the island and surrounded by the Caribbean Sea.
As Leonel Díaz, Citma delegate in Sancti Spíritus, explained to reporters, the main impact of climate change on the province is the rising sea level, which affects beaches, tourism development and agricultural production in the territory.
To mitigate these effects, local enterprises dedicated to rice growing – one of the main agricultural sectors here – are seeking varieties that are more resistant to saltwater and water stress, and recuperating fresh water channels to help reduce the salt wedge, Díaz noted.
In its most recent session, the Cuban Parliament discussed the implementation of the Tarea Vida plan, a state strategy to confront climate change, approved in April this year.
The plan includes eleven key tasks, the first of which relates to the need to identify and implement comprehensive adaptation measures and projects to reduce risks in 15 priority areas, including areas of Sancti Spíritus and La Sierpe, the local weekly Escambray reported.
Sea penetration is the main environmental problem caused by climate change to impact on Cuba, given its island condition. It is estimated that the annual sea level rise around the island is about six centimeters. (PL)
---