World's 1st Skin Cancer Drug Available in Every Cuban Pharmacy
Telesur | Friday, 11 August 2017 | Click here for original article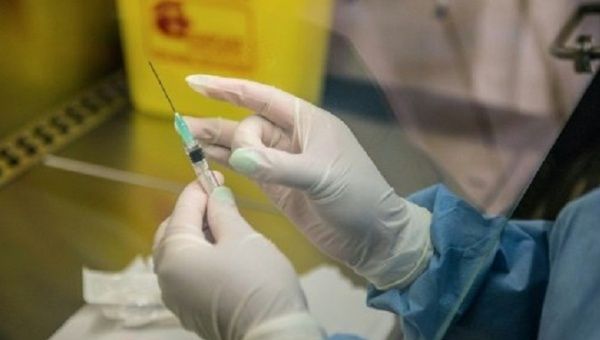 Within months of its development, Heberferon has brought incredible results to over 400 patients around the island.
The world's first skin cancer treatment, which targets basal cell carcinoma, has appeared in pharmacies across Cuba within only six months of its entry into the market.
Within months of its development, Heberferon has brought incredible results to over 400 patients around the island.
Researchers presented their findings at the First National Workshop of Coordinators of the National Extension Program for the Use of Heberferon a two-day convention held in conjunction with the Methodological Workshop of Skin Cancer Camaguey which analyzed the progress made by the innovative treatment.
Produced by the Center for Genetic Engineering and Biotechnology, the drug is designed to treat skin cancer at the complex, multiple, and advanced stages and can actually inhibit the growth of tumors while reducing or completely eliminating lesions.
Dr. Priscila Torres, a representative from the National Program of Cancer Registries, stated at the convention that 60 percent of basal cell carcinoma patients responded positively to the drug and that even more could benefit from the use of Heberferon.
A program which will ensure that primary health care doctors around the country have access to the medical wonder-drug is underway, the CIGB project coordinator, Yutdelis Roben reassured convention attendees.
Possibly, one of the most remarkable aspects of the drug is its ability to work around lesions, attacking the cancer cells at an organic level. Additionally, since Heberferon's arrival to the market, doctors have seen a drop in surgical procedures to highly sensitive areas, particularly to the eyes, nose, mouth, scalp, and ears as well as larger tumors.
With direct sunlight beating down on island residents every day of the year, skin cancer is one of the most common carcinomas affecting the Cuban population with more than 10,200 cases reported. Although the mortality rate from cancer does not at all reflect these figures, the scars left from surgeries bring its own set of difficulties for the island's people.
CIGB researcher, Dr. Iraldo Bello who directs the Heberferon project, stated the short time the drug has been available, the lives of patients with a wide variety of common skin cancers have improved significantly.
---