Cuban Women, A Revolution within the Revolution
Prensa Latina | Wednesday, 23 August 2017 | Click here for original article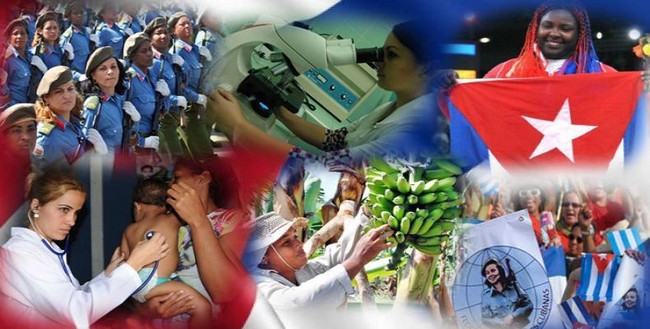 Havana, Aug 23 (Prensa Latina) Cuban women are celebrating today the 57th anniversary of an organisation that has been a stronghold of the battles for their emancipation, equity and social equality.
The Federation of Cuban Women (FMC), founded on August 23, 1960, brought together several women's organisations, to channel efforts on defending the role of women in the newly-formed revolutionary process in the country.
Vilma Espin, an outstanding combatant of the struggles against the dictatorship of Fulgencio Batista, was the president of FMC since its foundation and the main promoter of the actions for the empowerment of women in Cuba.
Espin led the process of transformation of millions of women, reduced until then to the role of housewives and mothers, to turn them into active protagonists in several spheres of life in the country, especially in sectors such as education, sports, health and culture.
The fervent defence of the historical leader of the Cuban Revolution, Fidel Castro, of the cardinal role of women in the development of the country, motivated the rapid growth of the organisation.
This organisation currently has more than four million members, and develops policies and programs at all levels of the society, from neighbourhoods and citizen initiatives to the national plans for health and education.
---