Irma kills 10 people in Cuba
CNN | Tuesday, 12 September 2017 | Click here for original article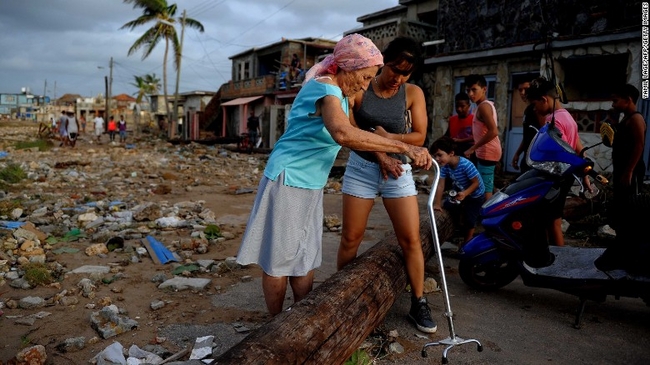 Ten people have died in Cuba as a result of Hurricane Irma, state television reported on Monday.
Irma passed over the northern portion of the Caribbean island over the weekend.
Seven people died in Havana, the capital, mainly from building collapses, the broadcaster reported.
The oldest victim was 89-year-old Nieves Martínez Burgaleta, who lived in old Havana. Her body was found floating outside her front door after water entered her house, according to Cuba Civil Defense, which issued a list of all the victims.
The youngest to die as a direct result of Hurricane Irma was 27-year-old Yolendis Castillo Martines, killed when a balcony fell off a building and onto the bus in which she was traveling.
Havana residents woke up Monday to a city still without power and some neighborhoods still under water. Even though Havana was far from where Irma first hit, the city suffered severe flooding and widespread wind damage.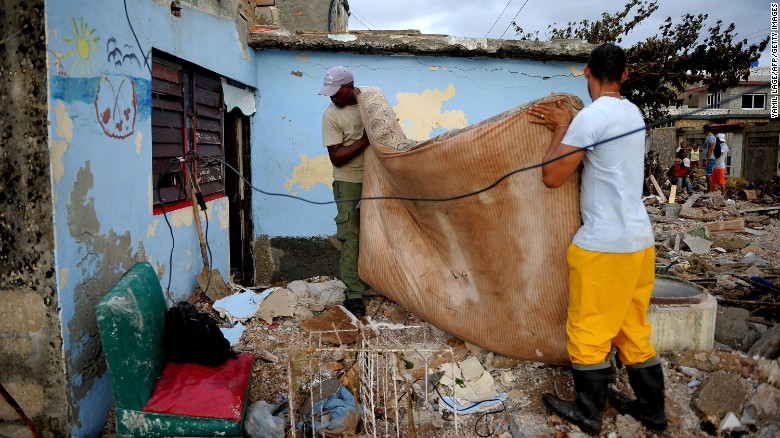 The water rushed in and knocked down our door," said Olga, as she took all her soaked belongings out of her house to dry in the returning sunshine. All over the city, officials removed debris and worked to restore power. President Raul Castro published a column on the front page of the communist party daily Granma, calling for Cuba's "combative people" to unify and repair the damage caused by Irma.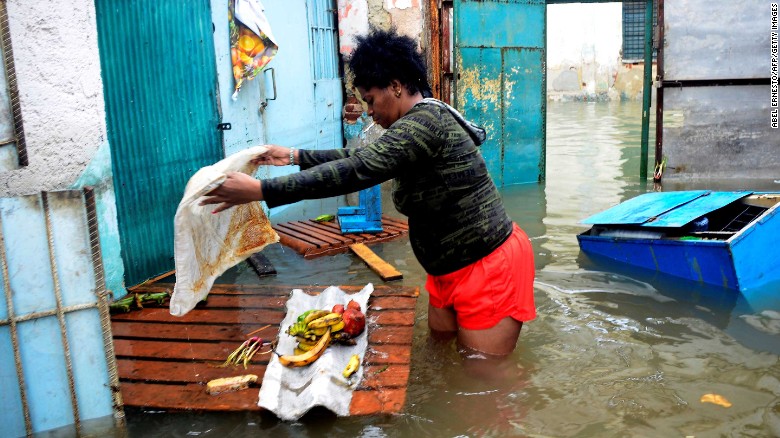 Amid the wreckage, people began to venture out in Havana as the floodwaters receded. Cubans walked their dogs through the debris and shared news of the storm. "This was a big one but we are used to it," said Antonio as he read a newspaper on a park bench sandwiched between two fallen trees.
Category 5 storm "caused severe damage"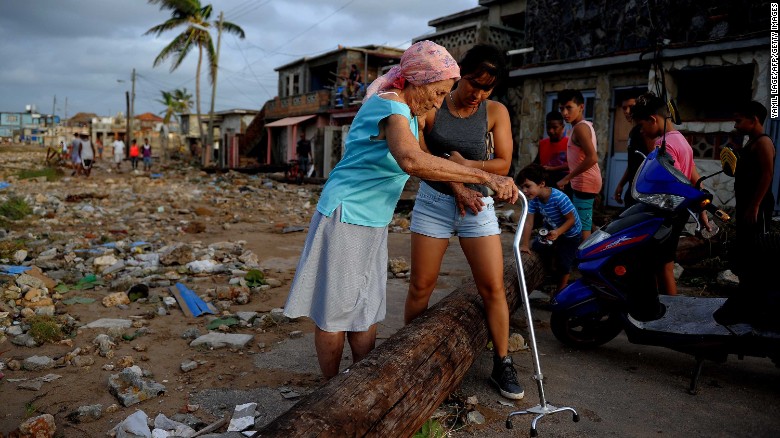 Irma made landfall in Cuba late Friday as a Category 5 storm, blasting into seaside towns and causing flooding in low-lying areas of Havana. Winds of 125 mph whipped roofs off buildings, ripped trees from the ground and forced evacuations along the coast. "Classified by the experts as the greatest hurricane ever to have formed in the Atlantic, this meteorological phenomenon has caused severe damage to the country, which, precisely because of the storm's wingspan, we still have not been able to quantify," the President said in a statement published on the Internet. "Moreover, it has hit some of our main tourist destinations, but the effects will be salvaged before the start of the high season. We have the necessary human and material resources, for what constitutes one of the main sources of income for the national economy."
---