Cuba 'devastated' by Hurricane Irma, CARE Canada rep says
Ottawa Citizen | Wednesday, 13 September 2017 | Click here for original article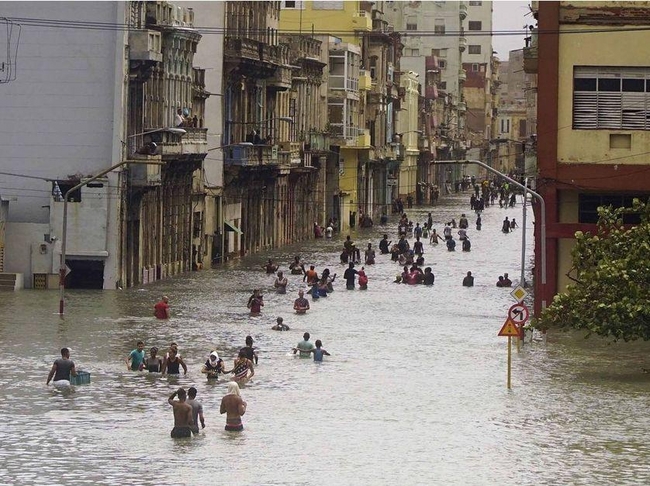 It will be months, maybe even years, before Cuba recovers from the devastation wrought by Hurricane Irma, says a CARE Canada aid worker in Havana.
"The storm was massive. Not only high intensity, but it was massive in area. It ran along the north coast, but it was felt across the entire island," said Richard Paterson, who rode out the storm at his home in the capital. Paterson, an Ottawa native, has been CARE Canada's man in Havana for 2 1/2 years.
"The coastal communities were devastated by the winds. Houses have lost their roofs. Trees are down. The electricity is off, just about everywhere. There are some communities that even today are under feet of water."
Hurricane Irma was still a Category 5 storm when it struck the eastern tip of Cuba late Friday. The storm pounded along the shore for approximately 800 kilometres before it weakened somewhat and turned northward toward the Florida Keys. Varadero, a popular resort destination for Canadians, was among the towns hit hardest.
Cuban state news media on Monday reported 10 deaths from the storm, mostly in Havana and mostly because buildings had collapsed. More than one million people were evacuated from flood-prone areas. State television reported severe damage to hotels on the northern keys near Ciego de Avila and Camaguey provinces. The Communist Party newspaper Granma reported that Jardines del Rey airport serving the northern keys had been destroyed and posted photos to Twitter showing the shattered terminal hall littered with debris.
The storm stripped the islands' lush green hills down to a brown stubble, flattened buildings and swamped much of Cuba's coastline, including Havana's iconic Malecon seawall.
"People are a little bit stunned by the impact that Irma had, even here in Havana, which was not as hard hit as other areas," Paterson said Monday in a phone call from Havana.
A storm surge pushed seawater inland for half a kilometre in some places. Paterson said the filthy seawater ran knee-deep through the Havana street where he lived.
Power lines are down all across the island and some communities will be without electricity for weeks, he said. In addition, fuel shortages make travel difficult.
CARE has already offered to help in recovery efforts.
"When people return home, they may find their house might not have a roof. Their possessions might be lost."
CARE can supply household items such as cleaning and hygiene supplies, mattresses, roofing material and equipment, plus other tools. The international aid organization has been working in Cuba since 1995.
"We're looking at a minimum of 10,000 people we want to get to in the immediate aftermath," Paterson said.
Irma devastated crops, and "destroyed" some plantations, he said. In some cases, agricultural production has been set back three or four months, but in other cases crops could take three to four years to recover.
Hurricane Matthew struck Cuba last September as a Category 4 storm, but passed over the eastern tip of the island in Guantanamo, so the damage was not as widespread as with Irma.
You can make donations to the Cuba Solidarity Campaign Hurricane Appeal here

---