Evo Morales Slams 'Imperialist' US Blockade Against Cuba
Telesur | Friday, 20 October 2017 | Click here for original article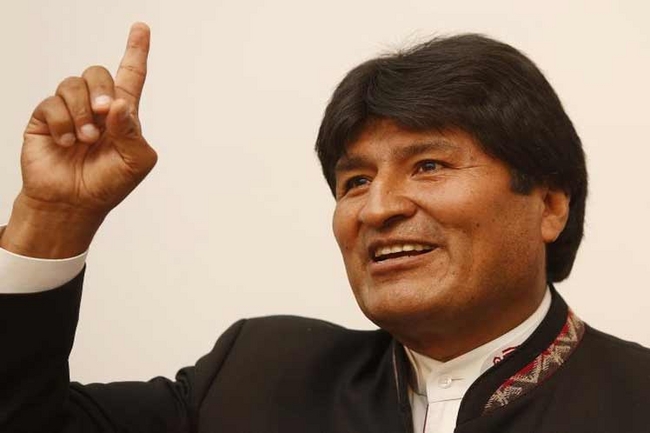 Fidel Castro "defeated the empire," Morales said.
On the 57th anniversary of the U.S. blockade against Cuba, Bolivian President Evo Morales offered his support for the Caribbean nation, criticising the United States for its continued aggression against the revolutionary government.
The blockade prevents Cuba from trading with the United States and penalises other countries for trading with the Caribbean island, causing medical and food shortages.
In a Twitter post, Morales said late Cuban revolutionary leader Fidel Castro "defeated the empire," which hoped the blockade would topple the first socialist revolution in the Americas within weeks.
In the past, Fidel himself said the blockade "will make our nationhood even greater."
The 1960 blockade was enforced shortly after Fidel and the 26th of July Movement liberated the island from right-wing dictator Fulgencio Batista, who took power in a 1952 coup.
Numerous countries around the world have denounced the nearly six-decade-long assault on the island. Even Amnesty International admitted in a report that the blockade not only "violates international law, but is morally and politically wrong."
Washington has tried to strangle Cuba's well-being by adding additional measures in 1963, 1992, 1996 and 2000. A 2017 U.N. report said the U.S. blockade is a "massive, systematic and flagrant violation of human rights of the people of Cuba."
Over the decades, Cuban officials have demanded that the blockade be lifted. Most recently, Cuban Permanent Representative to the United Nations Anayansi Rodriguez Camejo called on the 72nd U.N. General Assembly to lift the blockade because "it impedes the full development and fundamental rights of Cubans, especially women."
---