Cubans Barred As OU Bows To US Pressure
Morning Star | Saturday, 28 October 2017 | Click here for original article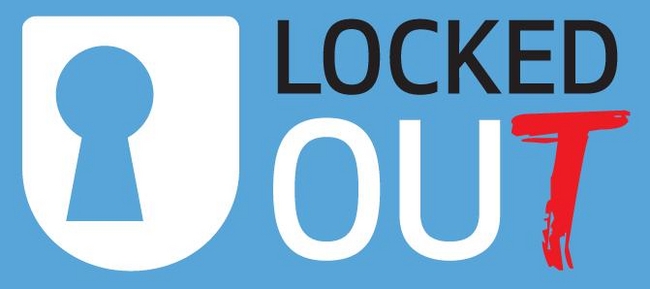 The UK government are allowing a British educational institution to set admissions criteria based on the policy of a foreign government. ROB MILLER reports
Earlier this year a Cuban student was told that they were ineligible to study at the Open University (OU) because the organisation operated a restricted countries list that included Cuba.
When challenged, the OU stated that this was because it considered itself to fall "within the jurisdiction of US regulation with regard to economic embargoes." This clearly discriminatory policy has sparked a massive and angry reaction.
More than 2,200 people have written to their MPs asking them to raise the case directly with the British government. Hundreds of MPs of all parties have now written and tabled parliamentary questions expressing outrage at the OU's discriminatory policy and their justification that they are doing so because of the threat of fines from the US.
The "economic sanctions," referred to by the OU, are those solely imposed by the US against Cuba.
Britain has no such sanctions. In fact it votes against the US blockade and its extraterritorial policies every year at the UN.
The OU is operating an admissions policy that is clearly discriminatory under the 2010 Equality Act which outlaws any discrimination on the grounds of race or nationality. The OU cites US anti-Cuban blockade legislation as justification for their actions. In doing so the OU is placing the primacy of US legislation over and above the laws of Britain.
The campaign to force the "Open" University to end its bar on Cuban students has mobilised thousands of people to take action, reached government ministers, attracted national press coverage and put the Open University's policy under the spotlight.
In response to questions even government ministers seem unsure which way to turn. Alan Duncan MP — the foreign office minister with responsibility for Cuba — said that "regarding the Open University's policy to ban applications from Cuban students due to US sanctions on Cuba. I am minded to agree with you and will take action where possible."
Duncan recently met with Dr Aurora Fernandez, Cuba's vice-minister of higher education to discuss the 2016 Memorandum of Understanding signed by the two countries to "boost bilateral co-operation in higher education, research and teaching of English."
The OU's decision to bar a Cuban student from taking a PhD in Teaching English as a Foreign Language risks making a farce of such memorandums.
Baroness Gloria Hooper, Catherine West MP, Hywel Williams MP and Steve McCabe MP have all tabled parliamentary questions on the issue, which revealed that the OU has met with the departments of education, trade, and the Foreign Office to discuss the matter, but the government is refusing intervene.
Lord Nash, responding for the government, said: "There are no UK or EU sanctions against Cuba. However, we understand that private organisations such as the Open University have to take decisions about their exposure to sanctions on the basis of commercial considerations, their own legal advice and appropriate risk assessments."
Such a response suggests that the government considers the OU's "commercial considerations" to trump Britain's anti-discrimination laws.
If this is the case, then the government is allowing a British educational institution to set its admissions criteria based on the policy of a foreign government. The government is not only abrogating its responsibility to enforce Britain's equalities laws through its inaction, it is also failing to prosecute companies who adhere to the extraterritorial laws of the US blockade over British law — something that it should do under 1996 Protection of Trading Interests legislation.
Other British universities welcome Cuban students. There are clear double standards in how the government is presenting itself abroad compared to its action at home.
In last September the British ambassador to Cuba, Antony Stokes, announced that 16 Cuban students have received Chevening scholarships enabling them to study masters courses in Britain.
"The group will soon depart from the island to study a one-year masters course in their area of expertise in prestigious British universities," the British embassy reported.
Twenty-three British universities have confirmed to Cuba Solidarity Campaign (CSC) that they would welcome Cuban students at their institutions. Some go further and even have web pages encouraging Cuban students to apply.
The University of Birmingham told us that it had "a long tradition of welcoming students from Cuba" and the University of Newcastle were "pleased to confirm that we are happy to consider applications from Cuban students."
Education unions and others that work within the Open University and higher education including the University and College Union (UCU), Unison, the National Union of Teachers (now part of the National Education Union) and Unite, have all issued statements and taken action on the case.
UCU general secretary Sally Hunt said: "There is no justification for not accepting Cuban students on a course, and any move to stop anyone would be directly at odds with current UK government policy on cooperating with Cuba on higher education issues, particularly around teaching English."
And National Education Union joint general secretary Kevin Courtney said: "It appears that the OU not only prioritises US law over UK law, but US law over fairness and equality."
In response to campaign pressure the Open University was forced to release a statement attempting to justify its ban on Cuban students and seeking sympathy for the "regrettable" situation it finds itself in.
It appeals to us to be patient while they are "temporarily unable to accept students from a limited group of countries." Perhaps the OU thinks that short-term discrimination is acceptable?
Or that as it's only a "limited group of countries" people wouldn't notice or care? It is precisely for those reasons that it is essential that the OU must be forced to change their policy.
The OU says it is unable to "disregard regulation that may apply to us, nor is it within our power to resolve any tensions between UK law and international laws," but by making the decision to exclude Cuban students, they have done just that. They have chosen to disregard British regulations and British sovereign laws in favour of US blockade legislation.
When faced with the choice of breaking the Britain's Equality Act, or risk of legal action from the US Treasury Department, the OU has decided to opt for a discriminatory policy against Cuban students. By default, they are implementing US blockade policy in Britain. Pro-blockade politicians in the US would be proud of them.
The CSC fails to understand why the OU thinks it needs to "apply to the US Treasury Department's Office for Foreign Assets Control (OFAC) for the relevant licences" in order to accept Cuban students to study on courses based in Britain, when other British universities do not.
According to the British government's own website: "The UK Protection of Trading Interests Act makes it illegal for UK-based companies to comply with extraterritorial legislation (like Helms-Burton) and there is provision for fines to be levied against offending companies and individuals.
In parallel an EU Blocking Statute also makes it illegal to comply."
The OU says that it is "actively engaging with the UK government to see if there is any way that they can help to resolve this situation." We would be very pleased to see exactly how the OU, or indeed the British government, are challenging this unacceptable interference in Britain's sovereign affairs by a foreign state.
It seems that unlike other British universities, the OU has made a judgement on which country is sovereign in its governance decisions. Rather than stand up to defend their values the OU it has reneged on their own mission statement, "to be open to people, places, methods and ideas." They have made a mockery of the claim that they are "committed to promoting equal opportunities for all, and close monitoring makes sure that we live up to our ideals."
The British government now needs to decide whether British laws are worth the paper they are printed on. If so they should take swift action to penalise the OU on grounds of discrimination under equalities legislation and under the Protection of Trading Interests Act.
The CSC has received strong legal advice, from a leading discrimination and public law barrister, clearly stating that the policy of the OU is unlawful.
Nationality is included in the definition of the protected characteristic of race under the Equality Act 2010 and it is clear that the OU has discriminated against an individual on the basis of his nationality.
Since the British government has failed to take action against the OU, CSC has been left with no option but to explore all legal options against the OU for illegal discrimination.
Labour MP Emma Dent Coad said: "The policy to exclude Cuban students from OU courses is wholly unjustified and quite frankly bizarre. The OU's decision to succumb to outdated policy propagated by a nation across the Atlantic contravenes the standards that educational institutions ought to operate on in the UK."
And Tory MP Oliver Letwin commented: "This is indeed a strange case. I am unclear why the OU believes that it needs to comply with the US legislation, and I am also unclear whether, in seeking to comply with US legislation, the OU has breached its obligations under the UK's Equality Act 2010."
Green MP Caroline Lucas confirmed: "I very much share your concern about this unjustifiable and almost certainly unlawful ban, and I am glad to see that the Equality and Human Rights Commission is now looking into the matter."
Liberal Democrat MP Christine Jardine stated: "The Liberal Democrats are deeply concerned by the Open University's admission that it currently prevents Cubans from enrolling in its courses. As you highlight, it is likely that this practice contravenes equalities legislation, and regardless of its legal position, undermines the importance of educational access and collaboration across borders. UK universities should not feel stifled by US trade and sanctions laws."
While SNP MP Tommy Sheppard believes: "It is deeply worrying that the Open University is reportedly barring applications from Cuban students and it is paramount that the UK government look into this matter further."
Rob Miller is Director of Cuba Solidarity Campaign. Visit www.cuba-solidarity.org.uk/OU for a campaign briefing, model letters and to take online action.
---