Racist statements by U.S. President denounced
MINREX | Monday, 15 January 2018 | Click here for original article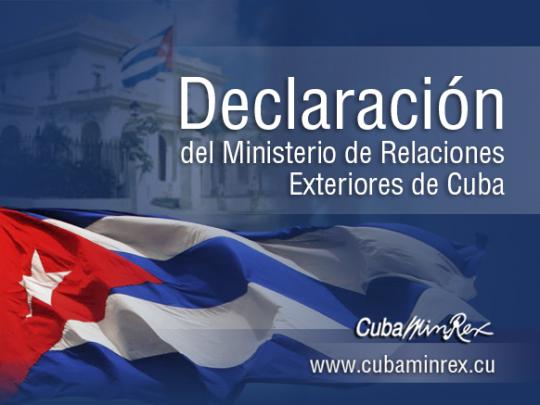 In a declaration issued January 12, Cuba's Foreign Ministry condemns racist statements by U.S. President referring to Haiti, El Salvador, and other nations
The Ministry of Foreign Affairs of the Republic of Cuba strongly condemns the racist, denigrating, crude statements made by the President of the United States referring to Haiti, El Salvador, states in Africa, and on other continents, during a negotiating session on the migratory program known as DACA, which took place in the White House yesterday.
These statements, filled with hate and contempt, produce indignation among the Cuban people, proud of the contribution made throughout our history by nationals of other latitudes and their descendents, particularly Africans and Haitians, from the very moment our nationality was forged.
Cuba joins the strong rejection with which these statements have been met throughout the entire world, especially in countries of the South.
The Ministry of Foreign Affairs expresses its most heartfelt solidarity with the countries offended.
Havana, January 12, 2018
Year 60 of the Revolution
---