Cuba is a safe place for U.S. citizens, according to travel expert
Prensa Latina | Wednesday, 24 January 2018 | Click here for original article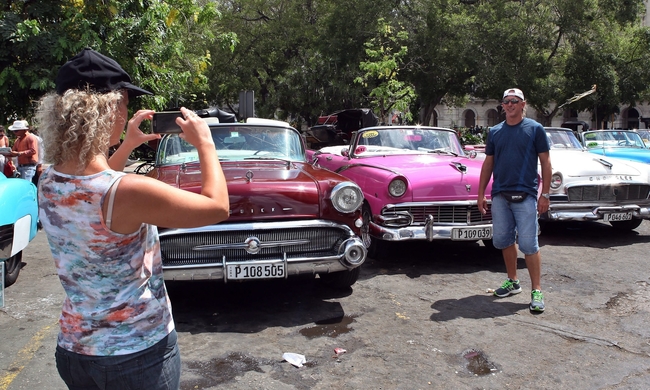 In his January 21st article, journalist and tourism expert Christopher P. Baker noted that he believes Cuba to be "the safest place in the Americas outside Canada," and recommends U.S. citizens visit the island. Baker goes on to note that on January 18, 2018, Cuba was named the "Safest Country for Tourism" at the 38th annual International Tourism Fair (FITUR), in Madrid, Spain.
However, the island continues to be the only nation to which U.S. citizens are prohibited from traveling as tourists.
Despite this "More than 615,000 U.S. travellers visited Cuba in 2017—a banner year as overall tourism to Cuba topped 4.5 million," according to Baker. He also recalled that there is comparatively little crime on the island, "Gun crime is unheard of in Cuba. Violent crime is rare," something that has been recognised by the U.S. Department of State Bureau of Diplomatic Security, he notes.
Thus, "the notion of Cuba being unsafe is bogus," according to the expert, who highlighted the absurdity of allegations of supposed "sonic attacks" against some 20 or so U.S. diplomats and their family members in Havana.
In this regard the expert noted that "Following months of investigation and four FBI trips to Havana, a report (January 4, 2018) from the bureau's Operational Technology Division says the FBI probe has uncovered no evidence that sound waves could have damaged the Americans' health, as the Trump administration has claimed." Baker continues, citing Senator Jeff Flake (R-Ariz.) "a member of the Senate Foreign Intelligence Committee privy to classified briefings that have backed up Cuba's claims that the accusations are baseless.
"The Cubans bristle at the word 'attack.' I think they are justified at doing so. The FBI has said there is no evidence of an attack. We shouldn't be using that word." Nonetheless, in October 2017, the White House ordered the withdrawal of 60% of staff from its Embassy in Havana. The measure which also included the withdrawal of members of Cuba's diplomatic personnel in Washington has severely affected consular and visa processing services in both countries. Meanwhile, Baker notes that on "September 29, 2017…the State Department issued a travel warning deeming Cuba "unsafe."
The Trump administrational also issued new regulations limiting the scope of the 12 categories under which U.S. citizens are permitted to travel to the island. However, "FITUR's award to Cuba for "excellence in tourism safety" should quell any lingering doubt. So do yourself—and the warm and welcoming Cubans—a favour… make 2018 the year you visit the island to savour its charms for yourself," according to Baker.
The journalist has written six books about Cuba including, Moon Cuba, National Geographic Traveller Cuba and Mi Moto Fidel: Motorcycling Through Castro's Cuba. (PL)
---