Cuba Ratifies Treaty on Prohibition of Nuclear Weapons
Prensa Latina | Monday, 19 February 2018 | Click here for original article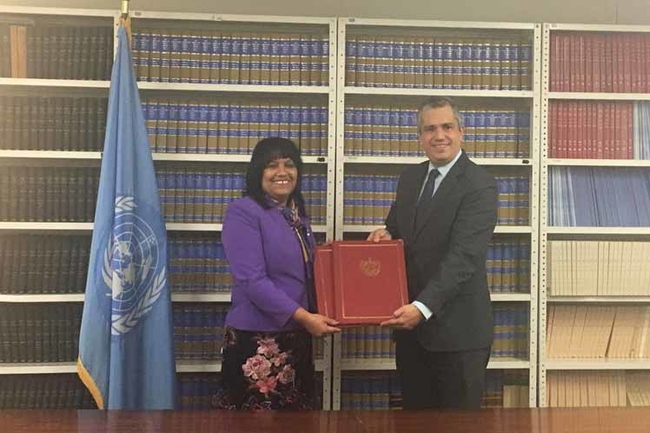 Cuba is now on the list of countries that have ratified the Treaty on the Prohibition of Nuclear Weapons, thus demonstrating its commitment to the non-proliferation of such devices. Cuba's permanent representative at the United Nations, Anayansi Rodríguez, said that she deposited the instrument of ratification of that treaty in an official ceremony yesterday.
With this action, Cuba confirms that it grants the highest priority to the sphere of disarmament, according to a statement from Cuba's diplomatic mission at the United Nations.
The Treaty on the Prohibition of Nuclear Weapons was signed by Cuban Foreign Minister Bruno Rodríguez on September 20, 2017, along with representatives of 41 other States.
To date, Cuba has been the fifth country to ratify the convention.
This international legal instrument obliges its member States not to develop, test, produce, manufacture, or otherwise acquire, possess or stockpile nuclear explosive devices and weapons.
The Treaty on the Prohibition of Nuclear Weapons, adopted by 122 UN member States in favor on July 17, 2017, aims to achieve a world free of these lethal devices.
Cuba has warned on several occasions about the threat posed by nuclear weapons against the existence of the human race, as well as the catastrophic consequences of their use.
---