"Socialism, Yes, Homophobia, No!" Mariela Castro visits UK
Campaign News | Thursday, 6 December 2018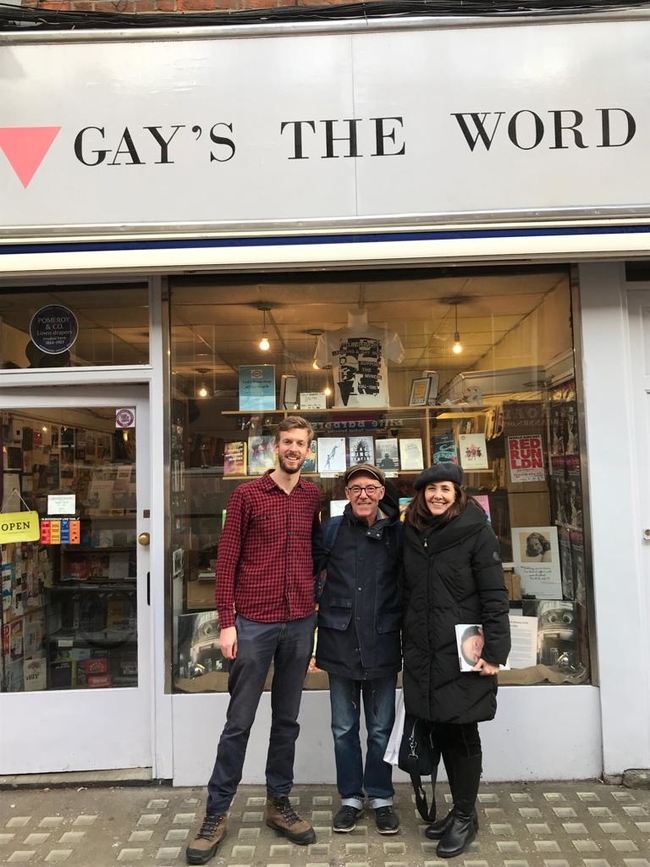 Mariela Castro met with parliamentarians, trade unionists and LGBT+ activists in the UK
Dr Mariela Castro Espín, Director of Cuba's National Centre for Sex Education (CENESEX), MP and academic, was invited by the Cuba Solidarity Campaign to take part in a full programme of activities, including meetings with parliamentarians, trade unionists and LGBT+ activists, in addition to a being keynote speaker at the Latin America 2018 Conference.
CENESEX is a government-funded body in which leads campaigns and advises on policy for sexual diversity and rights, and runs education campaigns on contraception and HIV. Dr Castro's visit was timely as CENESEX has played an important role in the recent public consultation over a new draft constitution, which includes legalising same sex marriage. A referendum on the new constitution will take place in February 2019.
During her visit, Mariela gave an insight into changing government and public attitudes towards sexual diversity in Cuba and the challenges still faced.
Parliamentary meeting
Karen Lee MP, Chair of the All-Party Parliamentary Group (APPG) in Cuba, welcomed Mariela Castro to Parliament and gave a brief tour including a visit to the broom cupboard in the Crypt where Suffragette Emily Davison hid during the 1911 census as part of the struggle for equal voting rights.
At a well attended APPG meeting, Dr Castro gave updated a cross-party group of parliamentarians on the new constitution in Cuba: "Ninety per cent of the constitution is being transformed - social, political and economic changes". Article 68, which declares marriage to be between two people rather than a man and woman has generated most debate.
"The Cuban population is quite open to a discourse on social rights", she said.
Mariela outlined some of the work that CENESEX had been doing in its LGBT+ rights campaigns including the development of activists since 2002 - both LGBT+ and heterosexual activists.
"Activists participate in a way that goes beyond just voting - they participate much more; in debate, in discussions and in the decision making process. That's why we work on producing activists across the whole country," she explained.
"CENESEX found that discrimination toward LGBT+ people in Cuba was most prominent in the family and the workplace, so we developed campaigns to tackle homophobia and transphobia in the family and the workplace.
"We carried out an excellent alliance with the trade union movement, running seminars with officials and activists, and the trade unions have responded very well".
"CENESEX has also developed a strong alliance with the Ministry of Education to help educate children on LGBT+ rights", she said.
Briefing trade union equalities officers
At a trade union briefing session at the National Education Union's (NEU) Hamilton House, chaired by Amanda Martin, NEU Vice-President, Dr Castro reported to trade union Equalities and LGBT+ Officials on the constitutional changes taking place in Cuba. Amanda Martin recently attended the NEU delegation to Cuba, where she recalled how she saw the "bright and vibrant education system in Cuba first hand".
Dr Castro gave a historic analysis of the Cuban Revolution, the women's rights movement and the LGBT+ rights movement in Cuba during the session.
She said how the Revolution inherited a culture of patriarchy and homophobia from Spanish colonialism that had developed over hundreds of years. However, she said that "The Cuban Revolution questioned all these exploitative power relations".
Mariela recalled how her mother, Vilma Espin, founder of the Federation of Cuban Women (FMC), suggested that marriage could be included in the Family Code in 1975 without mentioning sex – "but that may have been too soon, we would have been before the whole world!", she said.
A television advert, produced by CENESEX to promote same-sex marriage ahead of the referendum was shown, depicting the everyday nature of marriage between two people in love, regardless of their gender.
Exchanges with LGBT+ activists
In May 2018, CSC organised for Mike Jackson, Secretary of Lesbians and Gays Support the Miners (LGSM), whose character is portrayed in the film 'Pride', to participate in the International Day against Homophobia (IDAHO) events and activities in Havana.
During her visit to London, Mariela visited the 'Gay's the Word' bookshop, which features in the film with the LGSM Secretary.
Mike Jackson organised an exchange between Mariela and grassroots LGBT+ activists with a programme of activities at the Opening Doors London office, chaired by LGBT+ activist and academic Professor Jeffrey Weeks.
The session included contributions from Switchboard, LGBT+ History Month and other LGBT+ organisations and campaigns, where they exchanged ideas and resources with Mariela.
Mariela said that in the years following the Revolution, "We had advanced in women's rights, black rights, disability rights, but LGBT+ rights were not seen in the same light as these rights, due to inherited prejudice.
"We had to tackle prejudice in politics to transform society. The way you defeat homophobia in Latin America is unity - division is a tactic of the capitalists.
"In our training and activities CENSEX say, homosexuality is not the problem - homophobia is.
"In our congas we use the slogan "Socialism, Yes, Homophobia, No!"
Dr Castro explained how CENESEX has organised IDAHO activities and celebrations on 17 May (the International Day Against Homophobia) since 2007. This date is also an important day in the history of the Revolution, she explained.
"On 17 May 1959, Fidel signed the Agrarian Reform Law, which redistributed land to those who worked on it.
"The small-scale farmers (campesinos) were a bit upset that the date clashed with their day, so we've had to have a lot of co-operation. For example, organising fiestas with campesinos and LGBT+ activists on 17 May which proved very positive."
Above all Mariela cited constant exchanges and dialogue as key to CENESEX's success.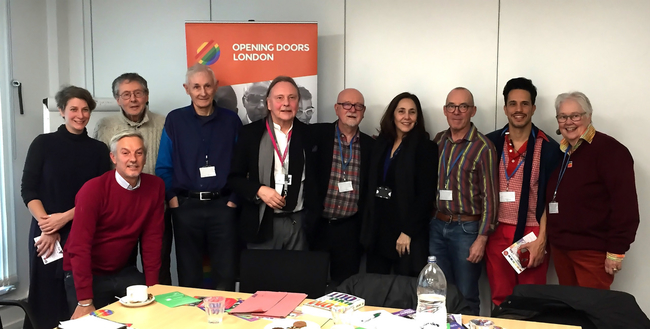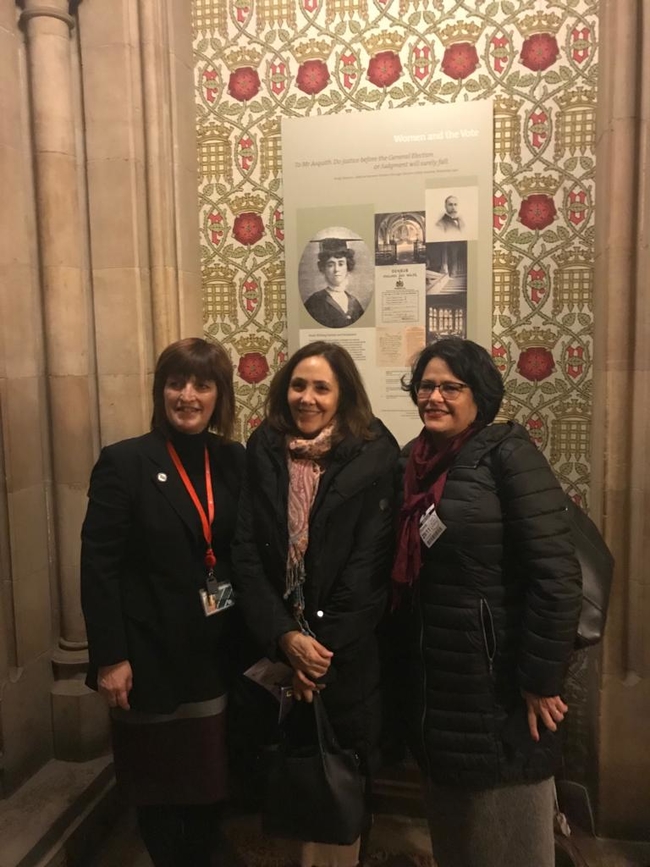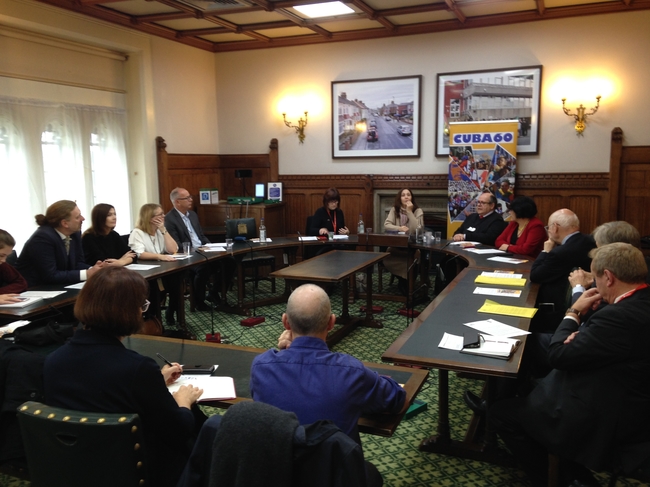 ---