Cuba placed above US in international health poll
Bloomberg | Monday, 4 March 2019 | Click here for original article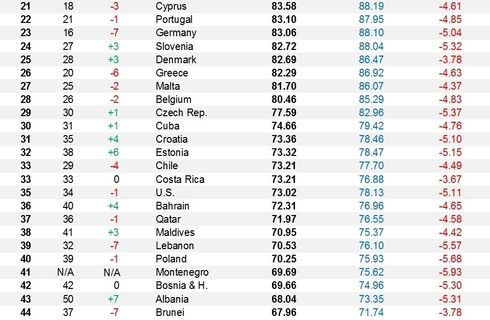 Cuba ranks five places above the United States according to a report on the state of the world's health. According to the 2019 edition of the Bloomberg Healthiest Country Index, Cuba finishes in 30th place, and the US in 35th. The annual report ranks 169 economies according to factors that contribute to overall health.
The index grades nations based on variables including life expectancy while imposing penalties on risks such as tobacco use and obesity. It also takes into consideration environmental factors including access to clean water and sanitation.
Cuba improved its previous position, and is the only nation not classified as "high income" by the World Bank to be ranked that high.
Spain finished top, with the UK coming in at 19th, behind countries including France, New Zealand, Canada and the Netherlands.
---