Cuba denounces new US measures
News from Cuba | Sunday, 14 April 2019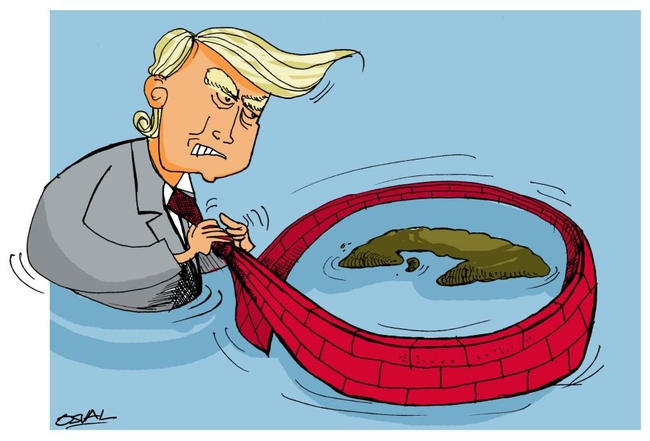 On 11 April, the US Vice President Mike Pence told the United Nations Security Council that the United States would soon "announce additional action to hold Cuba accountable for its malign influence in Venezuela."
The threat came a week after the Trump administration introduced sanctions against two shipping companies that transport Venezuelan oil to Cuba.
The US government has already partially imposed Title III of the Helms Burton Act, and is threatening to open the door to a flood of court cases against foreign companies with investments on the island.
In response to the US action, Raul Castro told Cuba's National Assembly that the country would "resist and overcome the new obstacles imposed by the hardening of the economic siege,"
In 2019 the Trump administration has ratcheted up its hostile language, threats and actions against Cuba.There is speculation that the new measures to tighten the blockade and strangle Cuba's economy will include reducing the amount of remittances that Cuban-Americans can send home to their families in Cuba, and cutting travel between the two countries.
"We have told the US administration Cuba is not afraid and will continue building the future of the nation without outside interference," Castro told the national assembly. "We will never abandon our duty of acting in solidarity with Venezuela," and "We reject strongly all types of blackmail," he said.
Closing the special session of the National Assembly to enact the new constitution, Cuban President Miguel Diaz-Canel demounced the US actions."We cannot underestimate Washington's escalation, financial persecution and the economic and commercial blockade of Cuba have increased," he said. He described the Helms Burton law as the "slavery act", and asked: "What else can they [the US] do to us after 60 years of persecution, aggression and threats?"
"The island cannot be surrendered and its people will defend their Revolution," he added.
Pence cited Cuba's support for Venezuela as justification for the measures, accusing the country of training Venezuelan police. Cuba strongly denies such accusatoins. In a statement issued by its Foreign Ministry it said:
"One of the most relentless and shameless statements made [by the US government] has been the slanderous assertion that Cuba has 'between 20 and 25 thousand troops in Venezuela' which 'exercise control' on that sister and sovereign nation."
The statement went on to detail projects the two countries were collaborating on: "The projects contained in the Comprehensive Cooperation Agreement that was signed between both countries involve the participation of a little more than 20,000 Cubans, most of them women. Ninety six per cent of them are devoted to the provision of health services to the population. Others work in other sectors such as education, culture, sports and agro-food production."
---