ELAM graduates some 500 medical science professionals from 104 countries
ACN | Thursday, 25 July 2019 | Click here for original article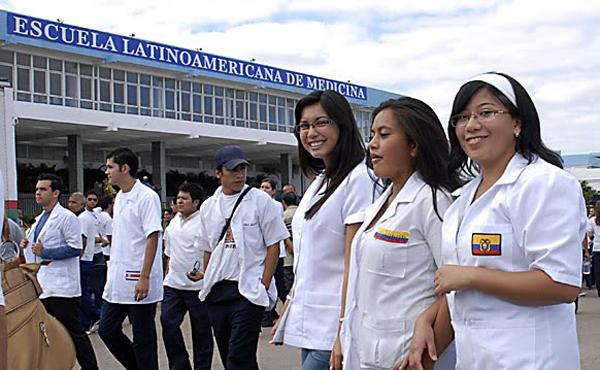 HAVANA, Cuba, Jul 23 (ACN) Some 500 students from 104 countries who studied at the Latin American School of Medicine (ELAM) will be graduating this Tuesday as Doctors of Medicine at the Karl Marx Theatre in Havana.
According to information provided by the Ministry of Public Health to the Cuban News Agency, this graduation surpasses the 29,000 doctors from more than a hundred nations formed through this integration project, founded by Commander in Chief Fidel Castro on November 15, 1999.
At the ceremony, Dr. Antonio López Gutiérrez, rector of ELAM, will characterize the 2018-2019 school year and explain the teaching results of these health professionals, who have a high scientific-technical preparation and a humanistic formation that makes them qualitatively better.
During the ceremony, Dr. Patric Delly, president of the International Medical Society of ELAM graduates and director of Hygiene and Epidemiology of the Ministry of Health of the Republic of Haiti, graduated in the first promotion, as well as the most outstanding of the academic period that concludes.
The ELAM project is part of the Comprehensive Health Program, with which Cuba extends medical collaboration in solidarity to several countries, and is a sample of what a nation with scarce economic resources can do, but rich in human capital and with the necessary political will to help other peoples.
It is the result of the thinking of Fidel Castro, the architect of this project that provides free education in medical sciences to humble young people from all continents, who return to their communities after finishing their studies to contribute to the sustainability of their health systems and also others do the specialty in Cuba.
---