Cuba trying to attract tourists and investors even as US clamps down
Tampa Bay Times | Tuesday, 30 July 2019 | Click here for original article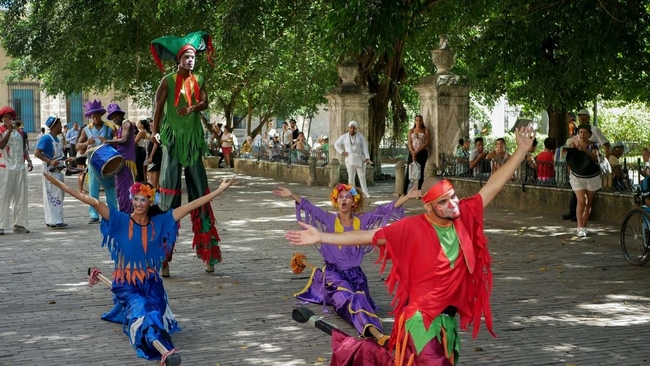 HAVANA – Just after noon on a Thursday, a bomb left in an ashtray ripped through the lobby of the Hotel Copacabana. A metal fragment shot out like a ninja throwing star, as a medical examiner later described it, and struck Fabio Di Celmo, slicing through his jugular vein.

Di Celmo, 32, an Italian-born businessman who lived in Canada, died before reaching the hospital. He "was in the wrong place at the wrong time," former CIA agent Luis Posada Carriles later told a journalist.

Posada Carriles claimed to be the intellectual author behind the fatal 1997 bombing and other attacks in Cuba. He said his goal was to "create a scandal" and scare off tourists.
Twenty-two years later, foes of the socialist government are on the attack again, but with U.S. economic sanctions aimed at crippling the tourist industry. "My brother would be outraged," said Livio Di Celmo. "The U.S. position on Cuba is wrong."

Fabio Di Celmo had opposed the 58-year-old ban on trade with Cuba and wanted to do business with the island's tourist resorts.

New sanctions announced in April toughen the longtime embargo, allowing Cuban exiles and others to sue foreign companies that are using property confiscated after the 1959 revolution.

The latest sanctions and the bombings of the 1990s "are different instruments of the same policy, which has not changed," said Kenia Serrano Puig, former president of the Cuban Institute of Friendship for the People in Havana. American officials want to punish "citizens of the world for having relations with Cuba," she said.

The State Department does not condone violence against Cuba but hopes to weaken the island's tourist industry, which inevitably subsidizes the government.

White House National Security Advisor John Bolton told a Miami crowd in April that sanctions are being enforced transparently and aggressively.

"We are supporting the Cuban people by promoting freedom of assembly and expression, and we are steering American dollars away from Cuba's military, security, or intelligence services—the main instruments of the Cuban regime's repression." Cuban officials are undeterred.
"They have tried to intimidate us in different ways," said José Daniel Alonso, director of development, business and investment at Cuba's Ministry of Tourism. "More than anything, it strengthens the unity of the people."

Cuba began wooing tourists in the early 1990s after the collapse of its chief sponsor, the former Soviet Union. Exile groups in Miami tried to sabotage those efforts.
Some militants sped to Cuba on boats and fired shots at seaside resorts.

Others paid mercenaries to smuggle C-4 plastic explosives into Cuba to bomb hotels.
Alonso said Cuban officials have learned to counter U.S. aggression, "fighting against that great monster that has harassed us day after day."

But, he said, the American people are always welcome."We are waiting for them. Florida is full of yachts that would like to come here."

Alonso ticked off reasons why Cuba is a prime destination: Its people, heritage, culture, history and unspoiled natural environment.He said people would be smart to invest in Cuba."There are many opportunities in tourism," he said. "Magnificent opportunities."

Cuban officials say 103 projects are open for foreign investment, including:

• A $45 million nature and adventure park at Boca de Canasí, along the coastline 42 miles east of Havana. Tourism officials estimate developers would recover their investment in eight years.

• A $40 million, 91-acre adventure and nature park – including an "Adrenaline Area" and water attraction – near Guardalavaca beach in Holguín province. The park would have a daily capacity of 1,500 visitors.

• A $25 million, 24-acre water park for 6,000 visitors along the coast in Havana. Tourism officials estimate developers would recover their investment in three years.

• A $25 million, 24-acre water park and "Varadero jungle" for 6,600 visitors near the seaside resort of Varadero.

• A $10 million family leisure center in Havana's Miramar district.

Some critics say investing in Cuba is risky. But a tourism ministry brochure cites the country's "political, social and legal stability," along with its market potential, its central location in the Caribbean and its educated workforce.

"Now is the moment to promote the economic development of Cuba!" the brochure states.

Cuban officials say 19 foreign companies operate two-thirds of the island's hotels; and 27 joint ventures to build hotels and other real estate projects are underway.

Lawsuits in U.S. courts against companies doing business in Cuba are a "total absurdity" and "provoke uncertainty among investors," Alonso said.

He said Cuban officials will stand with any investors facing legal trouble.

Asked if that meant Cubans will respond to the lawsuits in U.S. courts, Alonso said the Cuban government does not recognize the validity of the lawsuits, but will make case-by-case decisions on how to proceed.

Cuban diplomat Carlos Fernández de Cossío said U.S. policy is meant to intimidate other countries.

"It's like the mafia. You try to step in Cuba, we'll punish you."

Spanish companies are Cuba's biggest investors. Gabriel Escarrer, executive vice president of Meliá Hotels International, told state-run television in Cuba that U.S. sanctions won't stop his company.

"We will continue collaborating closely with Cuban authorities in the development of the country's tourist industry, which I believe is a model in every sense," he said.

Security advisor Bolton said Obama-era engagement with Cuba was "disastrous" and only helped keep the socialist government afloat.

Cracking down is the only way, he said in April to those who took part in the 1961 failed Bay of Pigs invasion.

The Trump administration has ended "the glamorization of socialism and communism," he declared.
---