Over 50 MPs call on government to oppose US blockade of Cuba
The Morning Star | Wednesday, 15 April 2020 | Click here for original article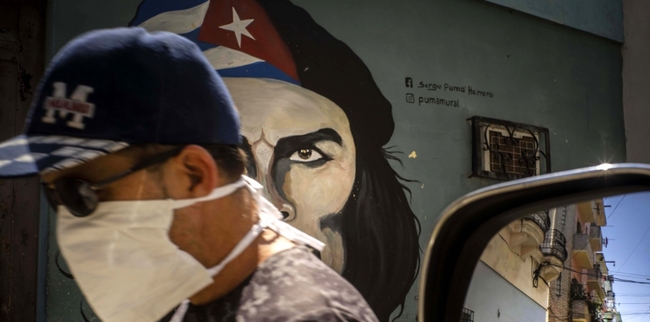 MORE than 50 MPs are calling for the British government to intervene against the US blockade of Cuba.
They want Britain to join the international outcry demanding suspension of the illegal blockade which is preventing delivery of medicines and equipment to combat the Covid-19 epidemic.
Labour MP Grahame Morris, chairman of the All-Party Parliamentary Group on Cuba, co-ordinated a letter to Foreign Secretary and acting Prime Minister Dominic Raab urging the government to make a public statement and raise the issue with the US government.
It quotes the United Nations, European Union and Spain, which have publicly called for suspension of sanctions imposed by the US in 1960 in an attempt to financially strangle the fledgling socialist republic.
Mr Morris said: "The Cuban government altruistically gave an offer of safe haven to passengers of the stricken British cruise ship MS Braemar, allowing it to dock in Havana when many other countries had refused.

"British Foreign Secretary Dominic Raab publicly thanked Cuba for this assistance in a statement to the UK parliament.
"Time for the international community to reciprocate and to lift the US-imposed blockade and end the embargo at the very least on a temporary basis."
Rob Miller, director of the Cuba Solidarity Campaign, said:
"Politicians, international organisations, governments, and people across the globe are calling on the United States to lift its blockade of Cuba during this worldwide crisis.
"The central demand is a humanitarian one – it is now time for co-operation across borders, not aggression and blockade."
Please sign our open letter asking for the US blockade to be lifted to help Cuba fight the coronavirus at home and abroad.
---