British MPs question government on support to fight COVID-19
Campaign News | Wednesday, 6 May 2020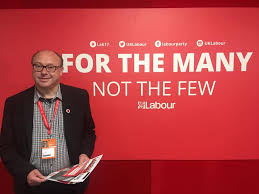 Grahame Morris, Chair of the All Party Parliamentary Group on Cuba, received a response from the British government on 4 May to a question he had asked about UK aid to the island during the coronavirus pandemic.
Mr Morris, MP for Easington, asked the Secretary of State for Foreign and Commonwealth Affairs (FCO) "with reference to the Cuban authorities supporting British nationals stranded on the cruise ship MS Braemer, what assistance the Government is providing to *Cuba* to help that country tackle the covid-19 pandemic?"
Replying to the written question on behalf of the government, Wendy Morton MP, Parliamentary Under-Secretary for the FCO and Department of International Development said: "We are grateful to the Cuban authorities for having led an exceptional operation to bring back to the UK 684 British citizens and people of other nationalities who were on board the Braemer cruise ship. The UK Government is working with its Cuban counterparts, both bilaterally and via multilateral fora, to deliver a robust global response to the Covid-19 pandemic. Our Ambassador to Havana continues to engage in conversations with the Cuban authorities about how to deepen and broaden our bilateral relationship, and what we can do to help our countries weather this crisis."
Catherine West MP, also asked the FCO about the impact of sanctions on Cuba and Venezuela and what the government was doing to ensure essential medical supplies could reach both nations.
Wendy Morton replied that the UK government did not support sanctions on Cuba and repeated their thanks for help with the repatriation of passengers aboard the Braemar ship and the fact that discussions took place between the two countries, but was not forthcoming with any example of direct help or representations to the US to halt sanctions from the British government.
---