Of the 47 vaccine candidates against COVID-19, two are Cuban
Granma (spanish) | Thursday, 5 November 2020 | Click here for original article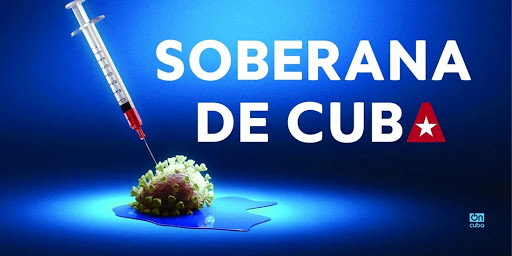 On 4 November Cuba's Finaly Institute of Vaccines (FV) announced that the World Health Organization (WHO) has included a second Cuban vaccine candidate Soberana 2 on its official site of projects in the phases of clinical trials against COVID-19.
The BioCubaFarma institution pointed out that the first Cuban vaccine candidate, Soberana 1, and now Soberana 2, are part of the 47 against SARS-COV-2, registered worldwide by the WHO.
The first phase of clinical trials of Soberana 2 began on 2 November under the supervision of main researcher, Dr. María Eugenia Toledo, of the Pedro Kourí Institute of Tropical Medicine. Soberana 2 is a conjugate vaccine that induces a powerful immune-protective response, even at the mucosal level, to prevent the entry of the virus and stimulate a long-lasting immune memory.
IFV executives have already presented the progress of Soberana 1 to the World and Pan American Health Organization in a virtual meeting.
A few days ago, the Center for Genetic Engineering and Biotechnology (CIGB) presented the technical file of its first vaccine candidate to the Center for State Control of Medicines, Medical Equipment and Devices (Cecmed).
---