Miami Five hero Gerardo Hernandez elected to Cuba's Council of State
Morning Star | Friday, 18 December 2020 | Click here for original article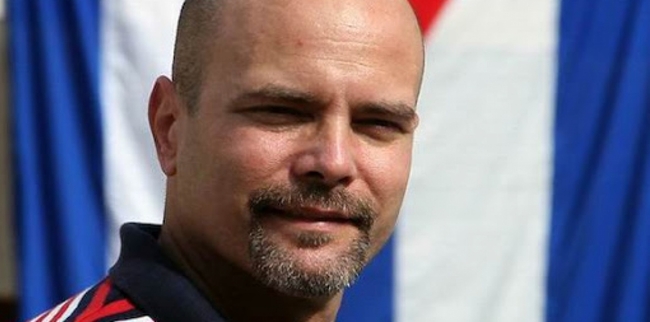 CUBAN national hero Gerardo Hernandez Nordelo was elected to the country's Council of State today — almost six years to the day after he was released from prison in the US.
Mr Hernandez was elected to fill a vacancy in the body which oversees the work of the National Assembly of People's Power and is accountable to the Cuban parliament after the resignation of Carlos Rafael Miranda.
His nomination was presented by Candidacy Commission president Maria Consuelo Baeza, and more than 500 Cuban deputies debated and voted in a secret ballot during a session of the National Assembly.
Mr Hernandez was one of the Miami Five group of Cubans jailed by the US in 1998 on espionage charges after they tried to prevent terrorist attacks against the island.
The five men, who also included Ramon Labanino, Antonio Guerrero, Fernando Gonzalez and Rene Gonzalez, were sent to Miami to infiltrate the groups and stop their plans to destabilise Cuba and prevent more deaths.
After a controversial and flawed trial, the five were jailed with sentences ranging from 15 years to double-life.
They spent at least 13 years behind bars and were released in 2014 after a global solidarity campaign.
A freedom-of-information request revealed in June 2011 that the US government had secretly paid journalists to write prejudicial articles in the media at the time of the trial.
Mr Hernandez was awarded the title of Hero of the Republic on his return to Cuba. He is currently the national co-ordinator of the Committees for the Defence of the Revolution.
---