Cuba and the world against the blockade: "The fight for a just cause unites us"
Granma | Monday, 29 March 2021 | Click here for original article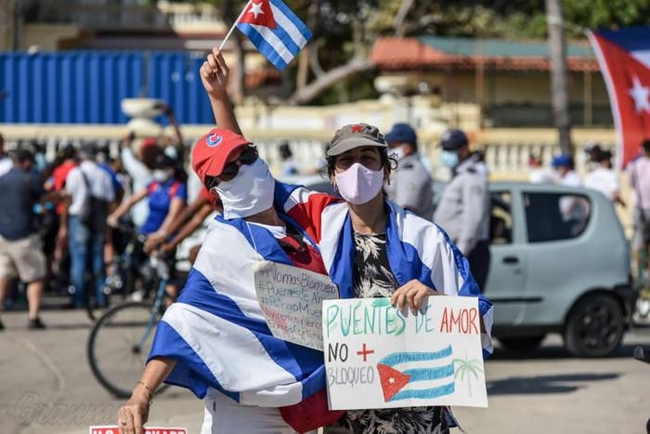 "The fight for a just cause unites us," tweeted President Miguel Diaz-Canel, thanking Cubans and friends around the world for raising their voices this weekend against the U.S. blockade.
Havana's waterfront malecon was filled with Cuban flags yesterday, as a tricolor message waved from car windows, bicycles, motorcycles and cocotaxis on handwritten posters "shouting" loud and clear: "No more blockade," "Bridges of love," "Cuba for life" and more.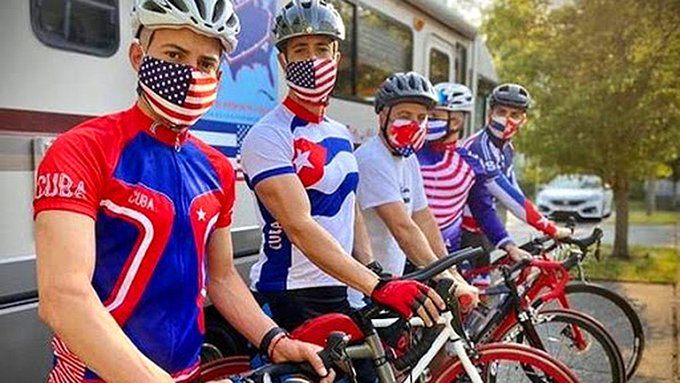 The city and more than 50 others around the world awoke yesterday to join caravans demanding an end to one of the worse injustices of all time.
In Cuba's capital, the demonstration called by the Young Communists League (UJC) kicked off at 10am from the floating dock in Havana Bay, alongside the Alameda de Paula, and continued for kilometers to the Chorrea Fortress.
The President continued his message noting that Cuba's youth are not waiting for the future, but are present now fighting for their country, reiterating his confidence in younger generations with the phrase, "Cuba Va!" (Cuba is on the go).
In addition to demanding an end to the blockade, the caravan was dedicated to thanking the world for the many expression of opposition to this hostile U.S. government policy, and the anniversaries of the UJC and the José Martí Pioneers, elementary school student organization, April 4.
These caravans calling for an end to the blockade began nine months ago, in Miami, as the "Bridges of Love" initiative, spreading since then to all continents, where different activities are held the last Sunday of every month.
Among the thousands of participants were Foreign Minister Bruno Rodriguez; UJC First Secretary Diosvany Acosta; Olympic champion Ana Fidelia Quirot and classic car enthusiast Benito Alvizar, who insisted, "This unilateral, genocidal U.S. policy is meant to drown us in hunger and difficulties, but they are not going to achieve that."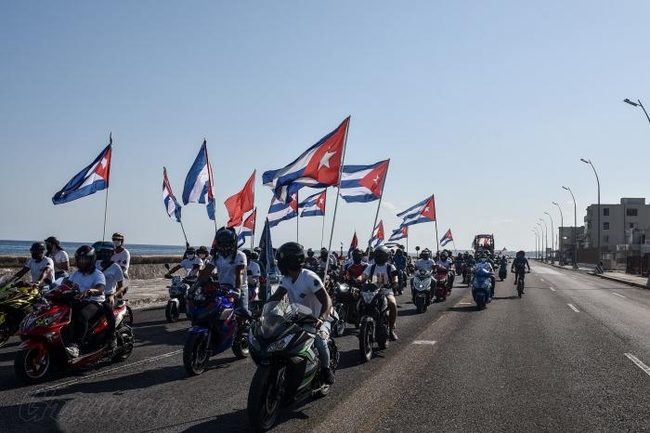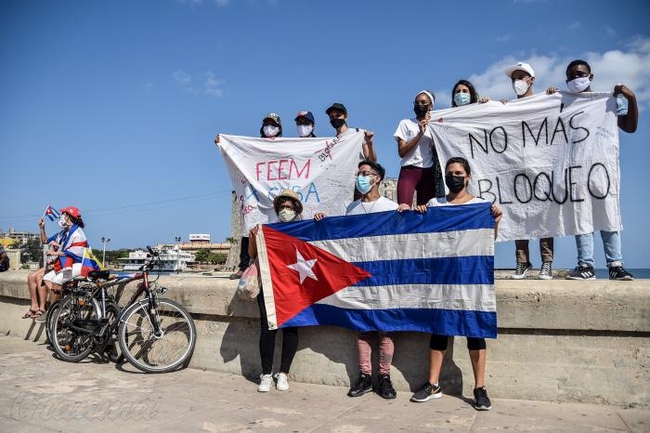 ---