Cuba will begin mass vaccination programme this weekend
Prensa Latina y TeleSur | Thursday, 22 April 2021 | Click here for original article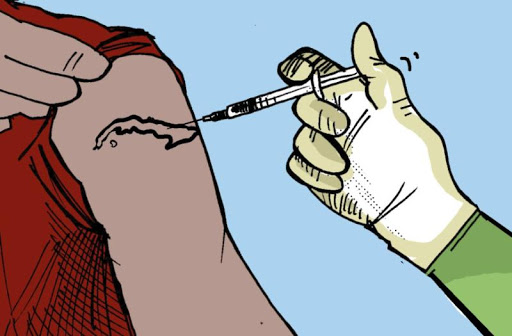 On 24 April the first stage of Cuba's mass vaccination programme against COVID-19 will begin in Havana and authorities hope to have the entire population vaccinated by the end of August 2021.
Family doctors offices 'consultorios' will become clinical sites for vaccine delivery. Each family doctor's clinic in the city will vaccinate 85 people a day, covering all of Havana's 1.7 million residents. Medical students with six years training will also be involved in the roll out programme.
A government spokesperson said:"On Saturday April 24, Havana should be ready for said process that will be carried out with the candidates Abdala, from the Center for Genetic Engineering and Biotechnology (CIGB); and Soberana 02, from the Finlay Vaccine Institute."
Donate to our COVID-19 Medical Appeal for Cuba and support the vaccination programme
The Cuban capital is the worst affected region in the country by the Covid-19 pandemic, with an average of 500 daily cases scattered in its 15 municipalities and 7,819 patients in the last 15 days.
More than 3,800 Havana residents remain hospitalised with the disease, of which more than 40 are treated in intensive care rooms, and the incidence rate is 385, seven per 100,000 inhabitants.
The phase III clinical trial with Soberana 02 has already concluded with more than 44,100 volunteers from eight municipalities, and an intervention study of more than 150,000 people from high risk sectors of the population including 70,000 workers from the health, biotechnology and pharmaceutical sectors is also nearing completion.
In addition, a further 124,000 from Havana and the provinces of Guantánamo, Granma, Santiago de Cuba and Sancti Spíritus have received the Abdala vaccine.
Cuba also has three other vaccines still in trial stage to treat COVID-19. From the Finlay Institute based in Havana are Soberana 01 and Soberana Plus, which is specifically designed for convalescents of COVID-19; and from the CIGB is Mambisa, developed to be administered by a nasal spray.
Cuba has a total of 94, 571 cases of coronavirus resulting in 531 deaths since March 2020. Although numbers have increased significantly on the island in 2021, the rate is still well below the world average.
---