Grahame Morris MP wrote this article for Labour Outlook
Labour Hub | Wednesday, 5 May 2021 | Click here for original article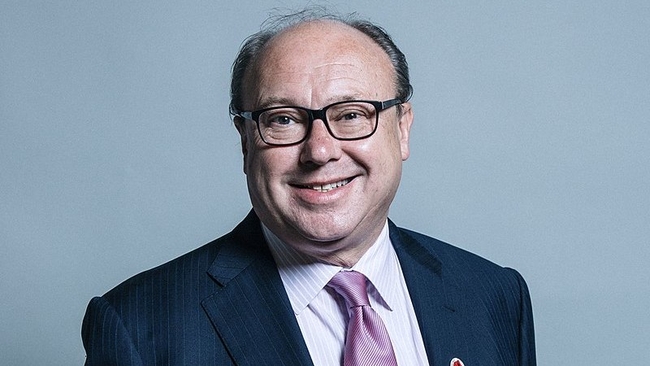 Cuba has managed to keep COVID infection rates and deaths relatively low throughout the pandemic and the figures compare favourably to other countries in the region. The death rate was around 40 per million, as compared to around 1,800 per million people in Britain. Cuba has also managed an excellent treatment programme that has seen its fatality rates kept low. Around 0.6% of infected people die in Cuba, compared to an average of 2.2% worldwide and 2.9% in Britain.
In the last few months, however, rates have increased and by April there had been over 90,000 cases of COVID-19 and over 500 deaths. It makes the need for a vaccine all the more pressing.
Cuba's pharmaceutical industry has stepped up and the country has a number of domestically developed vaccines in late trial stages. Soberana-2 is one of five candidate COVID-19 vaccines in development in Cuba. It is produced by the Finlay Institute in Havana and is in the final Phase III stage of trials before its anticipated use in a mass vaccination programme due to be rolled out this summer to the whole Cuban population, or around 11 million people. The Finlay Institute has said that they expect the vaccine to show an efficacy in the region of 80–95% making it highly effective in the battle against the virus.
Venezuela and Iran are also participating in the Phase III trials, with 100,000 doses having been shipped to Iran and 30,000 to Venezuela. Mexico and Jamaica have also expressed interest in hosting trials for Cuba's COVID-19 vaccines. Scientists from Cuba and China are also working together to develop a vaccine, called Pan-Corona, to combat new and future strains of the COVID-19 virus.
The Havana Centre for Genetic Engineering and Biotechnology is behind the other vaccine candidates including Abdala and Mambisa. Mambisa is a nasal spray, which could make it easy to dispense and incredibly useful across the developing world.
Cuba's vaccines differ from many of those currently used, in that they are cheap and easy-to-store serums. They are able to last at room temperature for weeks and in long term storage as high as 46.4 degrees, which would potentially make them an ideal option for low-income tropical countries which have not been able to compete financially for those currently on offer, and lack the expensive refrigeration needed to store them.
There is huge pride in Cuba with the vaccine development programme and the scientists and doctors involved have become celebrated across the country, regularly featuring in TV and news reports. The vaccine names themselves are significant. Soberana means sovereign in Spanish. Abdala is named after a poem by Cuba's national hero José Martí, and Mambisa is named after the soldiers who fought against Spanish rule in the mid- to late 19th century.
Cuba developed its domestic Biotech industry in the late 1980s. It had a major breakthrough with the world's first meningitis B vaccine. Today it produces eight of the ten routinely used vaccines in the country, and sends hundreds of millions of doses abroad. But obtaining the raw materials is a real problem, particularly in the face of the obstacles caused by the ongoing US Blockade. It is why the Cuba Solidarity Campaign is running urgent fundraising appeals to help Cuba at this time.
There is enormous pride in the achievements of Cuban health care at home and abroad. Immediately after the revolution, Cuba began international humanitarian efforts. In 1960, Cuba joined the relief effort after an earthquake in Chile. In 1963, it sent health-care workers to assist the newly independent state of Algeria. And this internationalism has continued. Cuban doctors were on the scene in Haiti during the cholera outbreak that followed the 2010 earthquake and the Cubans were asked by the WHO to help in the battle against Ebola in West Africa in 2015.
When COVID-19 spread to Europe, Cuban medical brigades headed to Italy and Andorra to work alongside local health workers in the fight against the virus. Today more than 3,000 Cuban medics have travelled to over 40 countries to help in the battle against COVID-19. This also includes a number of British overseas territories including Anguilla and Turks and Caicos islands.
The island's successful response to COVID-19 has mainly been the result of its renowned prioritising of its comprehensive universal health system which is free for all and widely accessible across the country. The country has the highest doctor-patient ratios in the world and its family doctor system sees local doctor and nurse teams embedded in the heart of the local community.
Cuba's people-led approach has meant it has a highly effective 'Track and Trace' system of its own already in place. Clare Wenham, assistant professor of global health policy at the London School of Economics and Political Science, said in a report published in the Lancet Infectious Diseases in April, "Everyone has a yearly routine check-up, and if you do not go, the doctor will come and find you. It means physicians proactively identify problems; there is a real emphasis on prevention."
This all means that disease outbreaks are detected quickly and when Cuba registered its first case of COVID-19 on March 11th, 2020, it already knew the whereabouts of its most vulnerable citizens. This strong primary care structure means that the main goal of health promotion and disease prevention can be successfully achieved.
The pandemic has exacerbated an already difficult economic situation facing the country. The Trump administration enacted over 200 new measures increasing the sanctions against the island, mostly targeting Cuba's economy and ability to bring in any foreign capital.
Now with COVID, less than 100,000 tourists visited the island instead of the anticipated 4 million in 2020. Gross domestic product shrunk by 11%. A positive result from the final vaccine trials would help Cuba begin to open up for tourism and support economic recovery.
The impact on the health service is terrible and many health centres and clinics face regular shortages of basic medicines and equipment. It is incredible that well-trained Cuban medics are able to work miracles with the minimal levels of supplies available.
If Soberana-2 proves successful, Cuba has said already that it will share the vaccines at low cost across the world. Clearly this could be a lifeline for many developing countries squeezed out of the race to obtain the vaccines for local populations.
Disappointingly, despite the fact that Joe Biden made statements before his election that he would return to a policy of engagement with Cuba, three months into his presidency the suffocating measures of the Trump administration remain in place. I have therefore tabled Early Day Motion 1550 on Cuba and the US blockade which calls on the British Government to promote international cooperation between the UK and Cuba and urges the Biden administration to normalise relations by removing Cuba from its 'state sponsor of terrorism' list and ending the US blockade. The EDM has already been signed by over 40 MPs. Please get your MP to sign it if they have not already done so.
In the midst of the pandemic, there is also an urgent moral and humanitarian case to be made to the Biden administration to allow Cubans living abroad to send remittances home to their families in Cuba. This humanitarian appeal can also be made when asking MPs to sign the EDM.
The Cuba Solidarity Campaign has launched a fundraising appeal to help Cuba access the vital medical supplies and raw materials it needs to treat COVID-19 patients and vaccinate its population. The quickest way to donate is online at www.cuba-solidarity.org.uk.
Grahame Morris has been the Labour MP for Easington since 2010.
---