New medical appeal donation arrives in Cuba
Minrex | Monday, 14 February 2022 | Click here for original article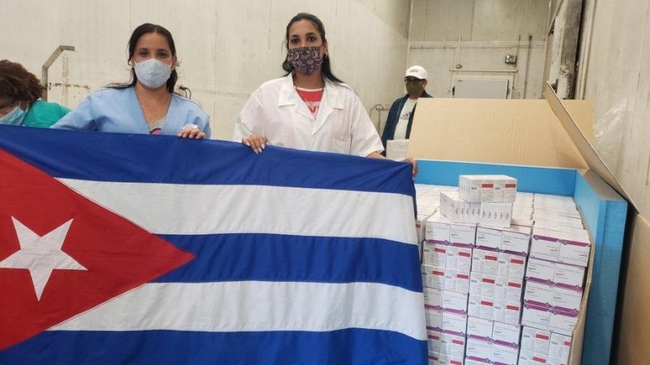 Last week the Cuba reported that the latest consignment of aid from CSC's COVID-19 Medical Aid had arrived on the island.
According to a report on the Ministry of Foreign Affairs (MINREX) site, more than 37,000 ampoules of the muscle relaxant atracurium to be used in patients in need of mechanical ventilation arrived safely to tit's destination on 11 February.
"This is the fifth consignment of medical supplies that has arrived in Cuba since April 2021 through financing from the CSC to support the country's efforts facing the Covid-19 pandemic. Previous consignment have included parts and pieces for pulmonary ventilators, as well as syringes, backpacks and cryotubes that were used in the clinical trial of the Abdala vaccine, known as Ismaelillo, in children aged 2 to 18 years," states the report.
CSC's COVID-19 Medical Appeal launched in April 2021 raised £124,000 for medical aid for Cuba. This was in addition to the £29,000 raised in 2020 for PPE and other emergency equipment.
"CSC has raised hundreds of thousands of pounds over the past two decades for Cuban health sector and emergency projects, and has also supported the Island through donations of school materials and other supplies. The efforts of its members in the last two years to raise funds and overcome the negative effects of the unjust and inhumane blockade imposed by the U.S. has been extraordinary.
"Another solidarity appeal was launched earlier this month by the CSC and the National Education Union in the UK to raise funds and supplies for Cuban schools.
"In a message to this mission, the deputy director of the FARMACUBA Import-Export Company, Liss Llanes Otero, thanked the Campaign for the recent donation.
"At the same time, the Embassy of Cuba takes this opportunity to ratify its gratitude to all the members of the Cuba Solidarity Campaign, unions and friends in the United Kingdom who have contributed through their donations to Cuba's battle against Covid-19," said the report.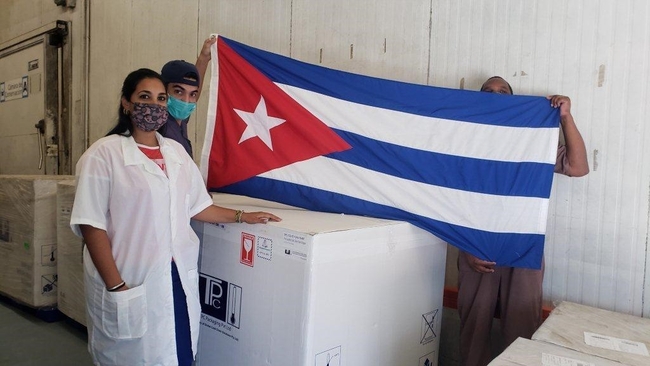 ---