To become the doctor she wants to be, Raleigh native is going to med school in Cuba
Herald Sun | Friday, 18 February 2022 | Click here for original article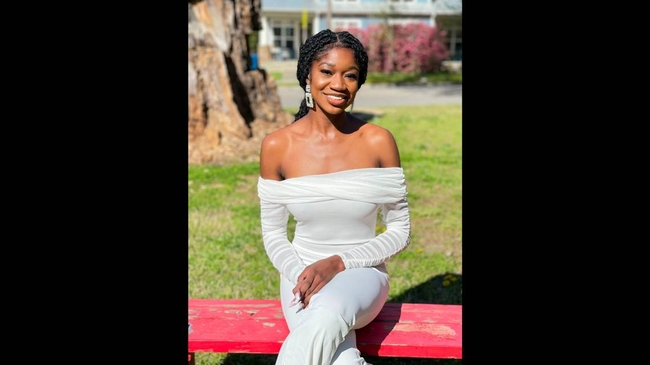 Joyce Malanda will attend the Latin American School of Medicine outside Havana, Cuba, and plans to return to Southeast Raleigh, where she grew up, to practice medicine.
Joyce Malanda wants to be a doctor who cares for the people in Southeast Raleigh where she grew up, particularly those who haven't gotten the preventative medicine they need to stay healthy.
To become the doctor she wants to be, Malanda has chosen to go to medical school in Cuba. This winter, she'll become the first North Carolina resident to attend the Latin American School of Medicine outside Havana.
She won't be the only American there, despite the long-standing tense relations between the United States and Cuba, highlighted by the 60-year U.S. trade embargo.
More than 200 Americans have graduated from the school, and about 42 are enrolled now, according to Ajamu Dillahunt of Raleigh, who serves on the board of the Interreligious Foundation for Community Organization or IFCO, a 55-year-old ecumenical group based in New York. IFCO, which supports ending the U.S. economic embargo of Cuba, facilitates the applications and travel arrangements for American students attending the medical school.
Dillahunt said the Americans learn in part by simply living and working with students from dozens of developing countries.
"You're able to get unique experiences," he said. "And you're able to learn about medicine through a social justice lens, a socially conscious lens. I think that's rare."
Fidel Castro opened the school in 1999 to train foreign students from Latin American countries devastated by hurricanes. Enrollment was soon expanded to students from other countries, including the United States after members of the Congressional Black Caucus visited and asked that Americans be included.
All the students are guests of the Cuban government, which pays their tuition. In return, they must commit to go back to their home countries and practice medicine in poor and disadvantaged communities that need them most.
Malanda says her heart is set on returning to Southeast Raleigh. "There's so much that I want to give back to my community," she said in an interview.
"I love my people, and I love serving my community. I think that true activism, and true change, starts within your own community."
The free tuition in Cuba makes a medical degree possible for Malanda, but it wasn't the only draw. She says she was initially attracted to medicine as an undergraduate student at UNC Chapel Hill, but became disillusioned during two years working as a certified nursing assistant.
Too often the patients she worked with weren't included in conversations about their care, and it seemed the emphasis was more on expensive treatments than prevention and wellness.
Then Malanda made a study abroad trip to Cuba, where she says she visited a clinic where doctors lived among their patients and made regular home visits.
"After listening to a family medicine doctor who worked at the clinic explain her role, I was elated and so happy because I was just like, there's a different way to practice medicine that is possible and that is happening here in Cuba," Malanda said.
"When I came back I knew that I wanted to pursue medicine again. But I wanted to learn medicine in the same style that I had seen it practiced in Cuba."
Malanda says her thoughts about health care were also shaped in part by watching her father deal with a debilitating illness when she was a little girl.
When his condition worsened, he'd go to the hospital emergency room, where he was made just well enough to be sent home. She was 9 when her father died, without getting the comprehensive care he needed. In
struction at the Latin American School will be in Spanish. The seven-year program begins with a year of intensive language training, and Malanda says she'll return to Raleigh able to speak with its growing Latino population.
She says she plans to specialize in obstetrics and gynecology. "I know that women — specifically women of color, Black women, women from low-income backgrounds, women who are disadvantaged from any standpoint — fare worse in maternal and infant health outcomes," she said. "So I want to focus there."
Like any medical school student, Malanda will need to pass the U.S. Medical Licensing Examination and apply for residencies at hospitals or clinics. Dillahunt said American graduates of the Cuban school haven't had trouble getting licensed and finding work.
Critics of Castro refer to him a dictator who squashed dissent in his country and abused human rights. Critics have called the Latin American School of Medicine a propaganda tool for him. But Dillahunt and Malanda both refer to Castro as "commander-in-chief," the title many used for him in Cuba, and speak of him admiringly.
Dillahunt has undergraduate and graduate degrees from N.C. Central University in Durham and is working on a Ph.D. in history at Michigan State University. He said he doesn't think American attitudes in general toward Cuba are reflected in the hard-line government policies that aim to isolate and punish the country.
He says Cuba is a principled country and describes Castro as honorable. "He recognized a gap. Students in the U.S., particularly students of color, couldn't study medicine because of how expensive it was," he said.
"Cuba has long been a friend of the people of the U.S., and particularly African Americans, within the U.S. And so, in my view, this is a continuation of that relationship and a commitment to humanity."
---