Condolences on the passing of Ricardo Alarcón de Quesada
News from Cuba | Thursday, 5 May 2022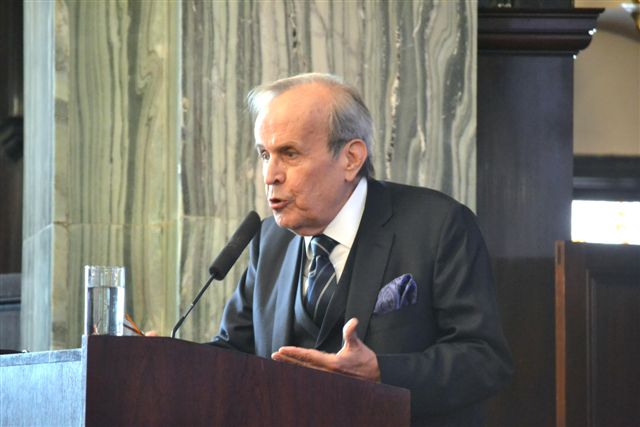 The Cuba Solidarity Campaign sends its profound condolences to the Cuban people and the friends and family of Ricardo Alarcón de Quesada who died on 30 April aged 84.
From a young age Alarcon participated in the 26 July Movement and was a former leader of the University Student Federation and the Union of Young Communists. Following the victory of the Cuban Revolution he went on to have a distinguished diplomatic and political career serving as Permanent Representative to the United Nations in New York for many years, as well as Minister of Foreign Relations. It was in his twenty year role as President of the National Assembly from 1993 to 2013 that the Cuba Solidarity Campaign worked closely with him on the campaign to free the Miami Five.
CSC worked with Alarcon in the campaign to free the Miami Five from US jails, and he regularly met with visiting trade union delegations to discuss the case. He visited the UK in 2014 to take part in the International Commission of Inquiry to Free the Five in March 2014.
As well as the case of the Five, Alarcon played a key role in negotiating immigration agreements with the US in the 1990s, and the return of Elian Gonzalez to his father from relatives in Miami.
In response to the news of his passing, Deputy Foreign Minister Josefine Vidal tweeted: "To the Master of the diplomats of our generation, we will always have deep respect, admiration and immense affection. Thank you for the privilege and honour of having been his disciples."
Tony Woodley, former General Secretary of Unite the Union paid a personal tribute: "Ricardo Alarcón as one of the heroic generation of revolutionary leaders and long time president of the Cuban National Assembly was legendary. For me more importantly, he was one of the leading lights for well over a decade in the fight for freedom of the Miami Five, and the many meetings we had to discuss the case and how to secure their freedom will always remain with me. My condolences go to his family. Rest in Peace."
Ricardo Alarcón de Quesada , 21 May 1937 – 30 April 2022
---