Borders are not barriers to solidarity for the CWU
Campaign News | Friday, 6 May 2022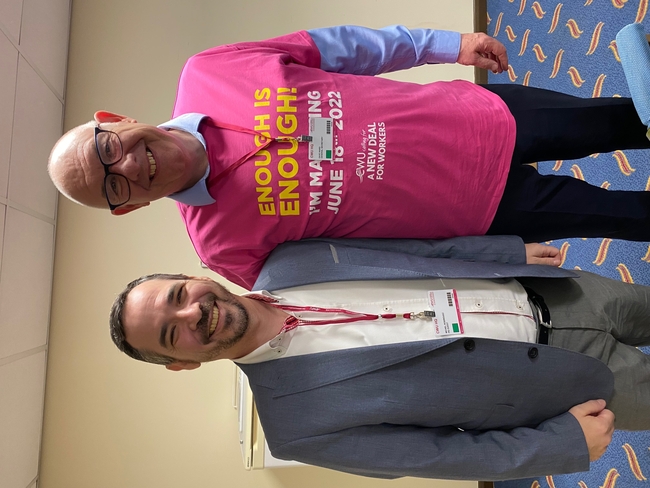 CSC's fringe meeting 'End the US Blockade – 60 Years too Long' at CWU conference was one of largest at the communications workers' gathering for many years. More than 80 delegates packed the room to hear from CWU General Secretary Dave Ward, Michel Rodríguez of the Cuban Embassy, and Natasha Hickman from CSC. CWU executive member Steve Jones chaired the event and said the numbers in attendance was testimony to the importance of internationalism for the union.
Dave Ward said that he had been born in 1959, the year of the Cuban Revolution and that the US blockade of the country had been in place for almost his entire life. He praised the Cuban people for having the courage to stand up to the blockade which had not diminished them. In this union "we don't see borders as barriers to solidarity" he said, and was pleased to continue to offer support to make sure the message of international solidarity was not lost.
Natasha Hickman, CSC Campaigns and Communication condemned the extraterritoriality of the US sanctions and the difficulties that this had presented for Cuba´s biotechnology sector when trying to buy essential supplies on the international market to produce Covid-19 vaccines.
Michel Rodríguez, First Secretary of the Cuban Embassy thanked the CWU for its solidarity and said that the blockade constituted the main obstacle to the development his country and was a violation of the human rights of all Cubans. He condemned the tightening of the blockade under the Trump administration, and the implementation of 243 additional measures which President Biden had yet to reverse. However, he reminded delegates that even with the opening of relations under President Obama, Cuba had still suffered the highest level of financial persecution in its history. US propaganda is part of its unconventional warfare against Cuba and the US government and those that want to end the gains of the Revolution had seen COVID-19 as their ally he said. There were several questions at the end of the meeting on the history of blockade and US relations, support for Cuba from Caribbean, and the Cuban economy.
During the week CSC ran a stall at the conference and several new members and branches joined the campaign.
CWU branches that wish to affiliate to CSC can do so using the model motion here.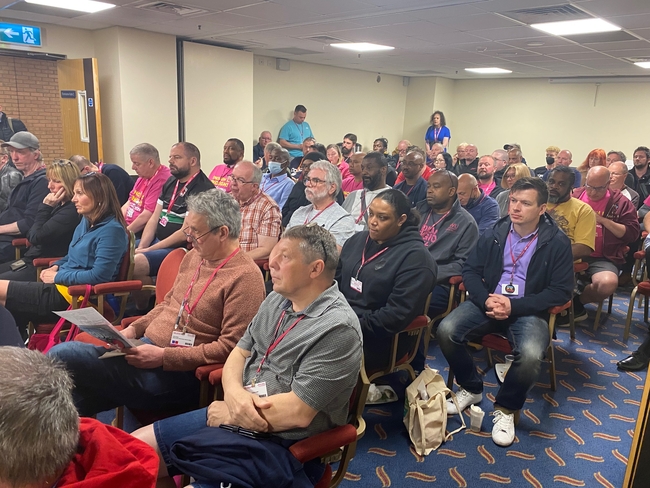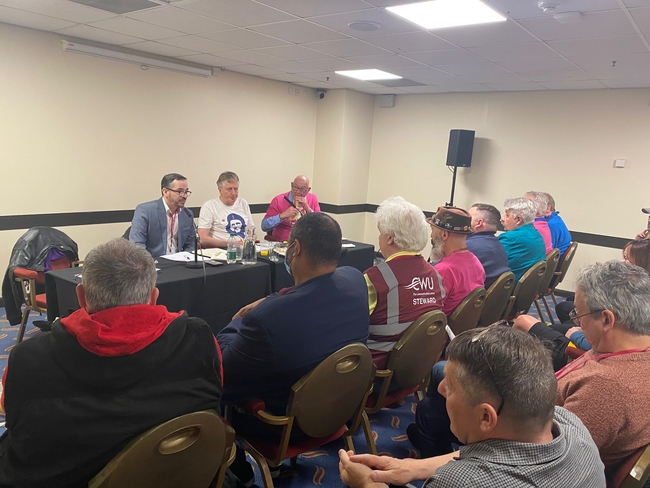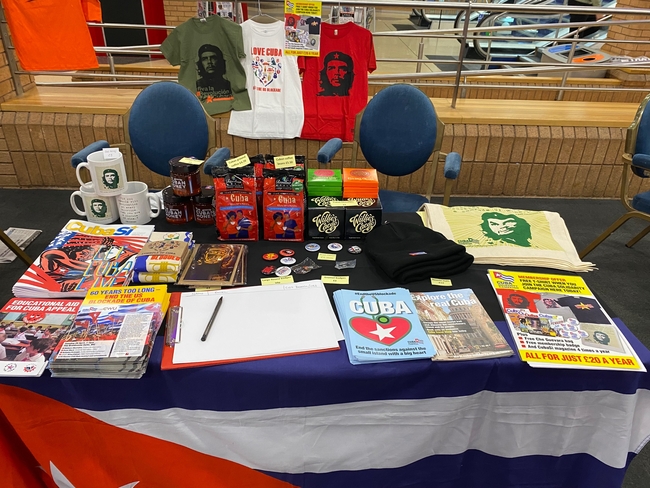 ---