Condolences and love to families of hotel explosion victims
News from Cuba | Friday, 6 May 2022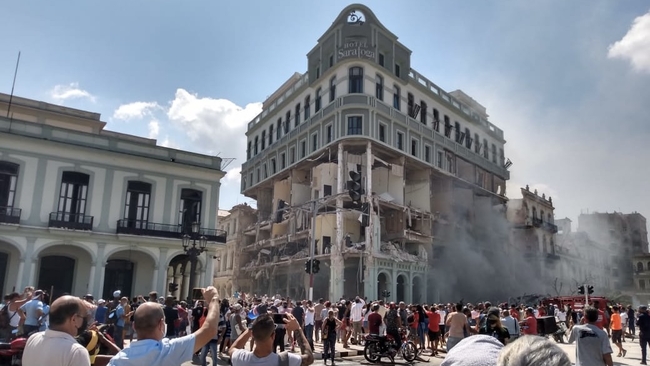 Firefighters and health authorities are leading a rescue operation at the site of the explosion to clear the rubble and search for the 13 people who are reportedly missing. Hospitals in the area have called for people to donate blood in order to help the injured.

Dozens of people have arrived to the El Vedado Blood Bank to support those wounded from the explosion. Cuban President Miguel Diaz-Canel, who has been at the scene since the explosion occurred, told the press that "It was not a bomb or an attack, it is an unfortunate accident."

Diaz-Canel also visited the hospital where many of the injured are receiving medical attention and gave the assurance that "our hospitals are working to attend to the injured and the rescue efforts will continue.

"Official reports stated that no guests were staying at the historic hotel which was under renovation. In 2016, the five-star hotel hosted several American personalities and business executives during the period of normalization of relations.
---