Mexico Advocates for the End of the US Blockade Against Cuba
TeleSur | Wednesday, 18 May 2022 | Click here for original article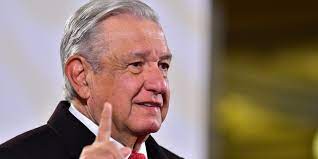 During his morning press briefing on 17 May, Mexican President Andres Manuel Lopez Obrador said that President Joe Biden should end the US the blockade against Cuba and described it as a genocidal and medieval policy which violated human rights.
He welocmed recent changes to US sanctions against Cuba but said they were just the first steps towards lifting a blockade policy that was hitting so many Cubans, banning them from accessing basics.
He criticised US attempts to intervene in the right of the Cuban people to govern in their own way saying that no nation has the right to intervene in the Island's internal affairs.
Speaking at a regular government news conference, Lopez Obrador said the United States "looked bad" in how it was treating Cuba and far away from fraternal ties, which violated human rights.
Lopez Obrador is due to meet with a U.S. delegation for the Summit of the Americas this week in which he planned to explain why Mexico wants all countries in the region to attend.
---