Cuban embassy in Washington hit with Molotov cocktails
News from Cuba | Tuesday, 26 September 2023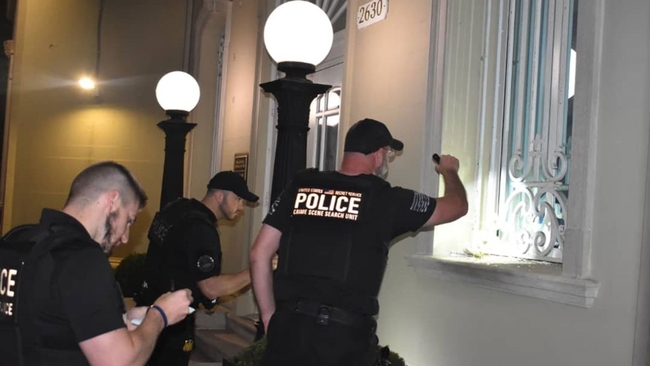 On 24 September, Cuba's Embassy in Washington DC was hit with two Molotov cocktails, hours after Cuba's President Miguel Díaz-Canel spoke during the general debate session at the United Nations in New York. Embassy staff suffered no injuries and there was no severe damage to the building.
Cuban officials immediately condemned the attack, arguing that it was the result of "Anti-Cuban groups [resorting] to terrorism" further emboldened by the "permissive behaviour of United States law enforcement agencies." Cuba's Minister of Foreign Affairs Bruno Rodríguez Parrilla added that "anti-Cuban groups resort to terrorism when feeling they enjoy impunity, something that Cuba has repeatedly warned the US authorities about." President Miguel Díaz-Canel called for initiative among US authorities to address the incident and referred to the attack as a hate crime, stating, "hate, again, launched a terrorist attack against our Embassy in Washington last night."
This is the second such incident at Cuba's embassy in Washington DC within the past three years. In April 2020, a Cuban man identified as Alexander Alazo shot with an AK-47 towards Cuba's Embassy and was apprehended at the scene. No embassy personnel were harmed, but significant damage was done to the building. Following this incident, Minister Rodríguez released a statement calling the shooting a "grave terrorist attack perpetrated against the Cuban embassy" that had been "encouraged by the increasingly hostile rhetoric against [Cuba]."
In response to the September attack CSC issued a statement which strongly condemned the "cowardly attack" and criticised the US government for "giving a green light to such actions by providing safe haven and impunity to known anti-Cuban terrorists living in, and operating out of, the US itself. This, and the attack that took place three years ago, are the logical end game of the violent far-right Cuban American mafia that have driven Cold War, anachronistic, aggressive US polices against the island for over 60 years," it said.
---