Cuban Ambassador at London May Day Celebrations
News from Cuba | Tuesday, 10 May 2016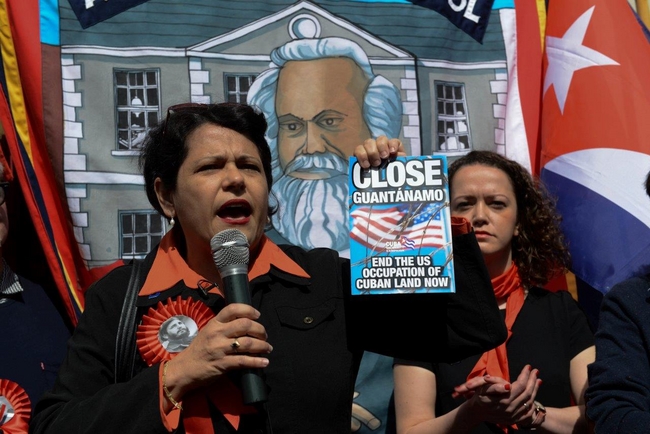 Her Excellency Teresita Vincente, the Cuban Ambassador, presented a framed portrait of Fidel Castro to the Marx Memorial Library in Clerkenwell Green as part of the London May Day celebrations.
The Ambassador welcomed the forging of links between the library and the University of Havana and asked people to continue to support her country against the ongoing US Blockade and for the return of Guantanamo Bay to Cuba.
Rob Miller, director of the Cuba Solidarity Campaign, also spoke and reminded the crowd of the historic debt of solidarity we owe to the Cuban people.
---