Cuban Delegation Visits the U.S.
ACN | Wednesday, 1 June 2016 | Click here for original article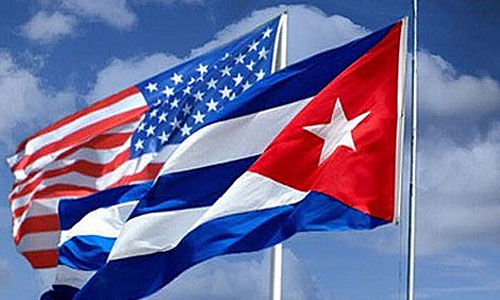 HAVANA, Cuba, May 31 (acn) A Cuban delegation headed by Agriculture Minister Gustavo Rodriguez will visit the United States on June 1-3, 2016, at the invitation of the Secretary of Agriculture, Thomas Vilsack, the Cuba Minrex website reported.
In Washington, the Cuban minister will meet with executives of the Departments of Agriculture and Commerce, as well as with representatives of organisations supporting the lifting of the blockade and the normalisation of relations with Cuba.
From the U.S. capital, the Cuban delegation will travel to the state of Iowa, where it will visit production and agricultural research centers, accompanied by Secretary Vilsack.
This visit will boost cooperation, as reflected in the Memorandum of Understanding signed in March, in areas such as scientific exchanges on animal and plant health, organic production, research related to the recovery of agricultural land, the conservation management of soils and forests, and agricultural irrigation, among others.
The Cuban delegation is composed of officials of the Ministry of Agriculture, the Ministry of Science, Technology and the Environment, the Ministry of Foreign Affairs, and the National Institute of Water Resources.
---