Ban Ki-moon in Cuba for signing of Colombia Peace Agreement
Granma | Thursday, 23 June 2016 | Click here for original article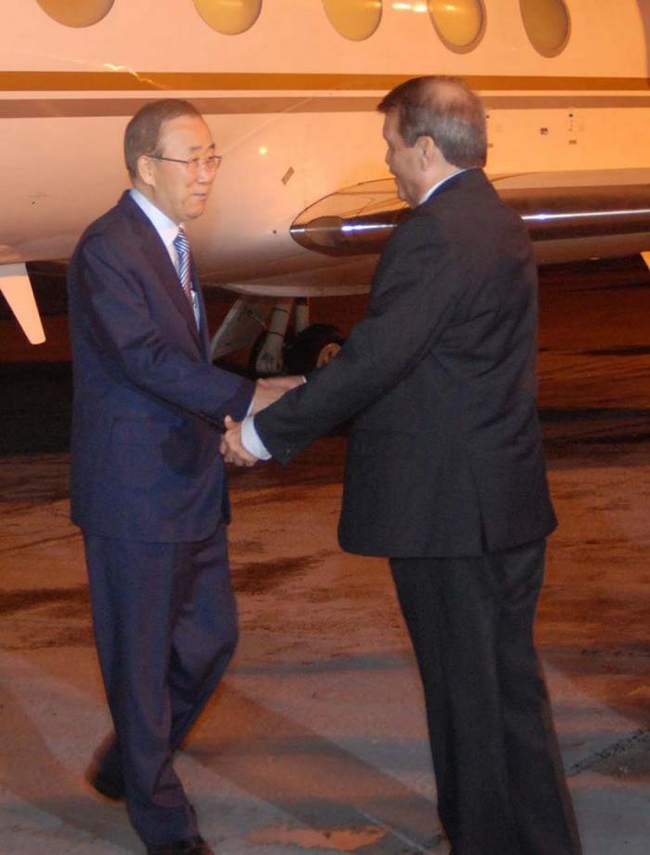 The UN Secretary General arrived in Havana, Wednesday, June 22, to attend the signing of an important agreement on a bilateral ceasefire between the Colombian government and FARC-EP, set to take place June 23
The UN Secretary General arrived in Havana, Wednesday, June 22, to attend the signing of an important agreement on a bilateral ceasefire between the Colombian government and Revolutionary Armed Forces of Colombia-Peoples' Army (FARC-EP), set to take place June 23.
In a joint communiqué issued June 22, both parties noted that important agreements regarding the "End of the Conflict" – one of the six points on the Peace Agenda – had been reached.
In addition to a bilateral and final ceasefire and cessation of hostilities, delegations also reached agreements on the decommissioning of weapons; security guarantees; the fight against criminal organisations responsible for homicides and massacres or that target human rights defenders, social movements and political movements, including the criminal organizations that have been labeled successors of paramilitarism and their support networks, among others.
The UN Secretary General's presence in Havana, where he was received by Cuban Deputy Foreign Minister Abelardo Moreno,will be vital to the monitoring and verification of the agreements, set to be signed this Thursday, June 23.
On January 25, 2015, the UN Security Council approved resolution 2261, establishing a political mission of unarmed international observers to monitor and verify the peace process.
Moon travelled to Havana accompanied by President of the UN Security Council, Francois Delattre.
---