Cuba, Here And Now
Morning Star | Wednesday, 5 October 2016 | Click here for original article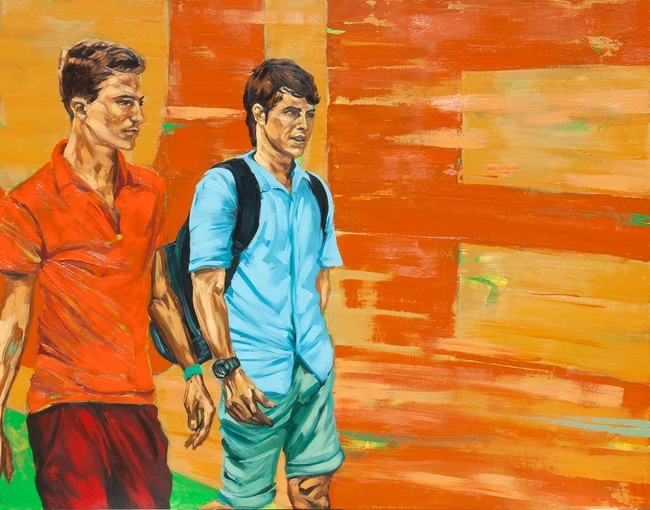 HELEN COLLEY looks forward to the biggest-ever exhibition in Britain showcasing the latest art from the island
"CULTURE in our country is not longing for the past," says Cuban art expert Chrislie Perez Perez. She's one of the team who has helped put together ¡PRESENTE! Contemporary Art from Cuba, the major showcase that opens tomorrow at the GX gallery in London.
The free event, the brainchild of the British charity Music Fund for Cuba, offers a unique opportunity to view a cross-section of the island's lively visual arts scene today which, Perez Perez says, is part of a "revolutionary process aimed to strip art of its elitist character and turn it into a right of the individual."
It is a striking complement to the retrospective of Cuban painter Wifredo Lam currently showing at Tate Modern in London.
With over 30 artists exhibiting up to 50 works, ¡PRESENTE! offers the most extensive display of Cuban artists ever shown in Britain. It includes paintings, works on paper and photographs by artists, young and old, who live and work on the island.
Work by emerging stars such as Adislen Reyes, Harold Lopez and Lisandra Isabel Garcia rub shoulders with the output of internationally recognised artists such as Luis Camejo, Kcho and Reynerio Tamayo.
All capture the dynamism and diversity of contemporary Cuban art at its best — the freshness of its aesthetic, its powerful breadth of vision, from the deeply personal to the global, and its multifaceted relation to the distinctive history, culture and social evolution of the island.
Cuban music and dance have already seduced the world and now the island's exciting visual arts are breaking through on a global scale too.
With a commitment to community art projects and free arts education at all levels, Cuba boasts world-renowned arts schools which have produced many brilliant artists.
According to curators Doreen Weppler-Grogan and Trish Meehan, the abundance of artists on the island can be explained by the central role given to "the humanistic and spiritual values of culture since the fundamental economic and social transformation began in 1959."
But the Cuban people are still subject to the ongoing harsh economic blockade by the US government, which starves artists of materials and opportunities for exchange.
The exhibition aims to address this situation. Profits from sales of the work will go towards a new fund established by the Music Fund for Cuba for art materials for education projects throughout the island.
Participating artists Adislen Reyes and Luis Camejo, along with Perez Perez, will be in London for the first 10 days of the exhibition and a series of guided gallery tours and public educational events with the Cuban visitors will run alongside the show.
¡PRESENTE! runs at the GX Gallery, 43 Denmark Hill, London SE5 from October 6-29. Details about the exhibition and associated events can be found on the ¡PRESENTE! website at presentecubanart.org and donations to the art materials fund can also be made on the Support page of the site.
---