President Obama issues directive consolidating changes to Cuba policy
News from Cuba | Monday, 17 October 2016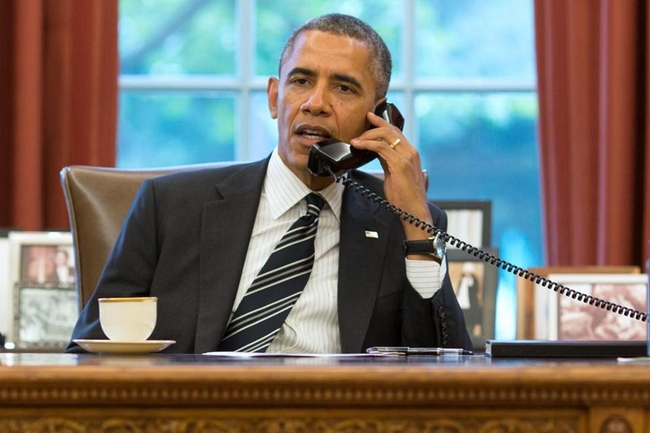 On 14 October President Barack Obama issued a 'Presidential Policy Directive' (PPD-43) devoted to 'United States-Cuba Normalisation' which aims to consolidate changes adopted with regard to Cuba, and making the new policy toward the island irreversible.
PPD-43 states: "We recognise Cuba's sovereignty and self-determination and acknowledge areas of difference. We seek to address such differences through engagement and dialogue, and by encouraging increased understanding between our governments and our peoples."
The policy directive coincided with a US Treasury department announcement which set out new measures for joint cooperation projects in the fields of scientific research, and US imports of Cuban manufactured pharmaceutical products.
The measures, which come in to force on 17 October include allowing US citizens travelling to the island to import, for their personal use, unlimited quantities of Cuban rum and cigars in their luggage.
The restriction which prevented hundreds of foreign ships which had docked in Cuba from making port in the United States in order to load or unload for a period of 180 days, is also being lifted.
The New York Times described it, "a new United States policy to lift the Cold War trade embargo and end a half-century of clandestine plotting against Cuba's government."
The Cuban News Agency welcomed the announcement as a " positive step in the rapprochement between both nations", especially the fact that the presidential guideline "replaces the previous ones that included secret plans against Cuba. "
However, with regard to the Treasury announcements it said "most of them are aimed at expanding transactions already authorised in previous announcements, and that depend on political will for their practical implementation."
For example "among regulations announced are the import, promotion, sale and distribution in the United States of Cuban pharmaceutical products approved by the FDA, as well as the opening of bank accounts on the island by persons and entities of that country linked to that activity.
"However, in spite of these regulations by the Treasury and Commerce, so far the establishment of joint enterprises for the development and commercialisation of Cuban pharmaceutical products is not allowed, so it will be necessary to wait for more specific regulations to weigh up the viability of this measure.
"Even though the US administration approved in March that Cuba uses dollars in its international financial transactions, the Caribbean island has not so far been able to make payments to third parties in cash or deposits in cash in that currency. "
Josefina Vidal, director general of the United States Department of the Cuban Foreign Ministry, has reiterated that President Barack Obama has wide prerogatives to act in the economic-commercial sphere, as he did in telecommunications, and could authorise the export of more products to Cuba, as well as allow US investments on the island.
Obama could normalise bank relations by allowing that Cuban banks have correspondent accounts in financial institutions of that country.
Full text of Presidential Policy Directive available here
Full list of Treasury Department Regulatory changes here
Full text of President Barack Obama's statement regarding the Presidential Policy Directive on Cuba available here
---