Cuba Leads Latin America Once Again, This Time: Girl's Rights
Telesur | Monday, 7 November 2016 | Click here for original article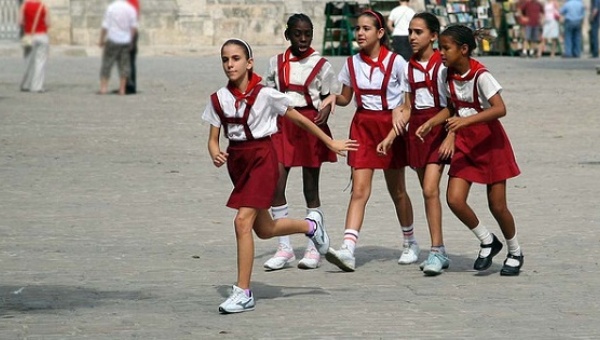 The Caribbean island, once again, is a leading example in human rights and social equality in the world.
From the high-profile rape and killing of 16-year-old Lucia Perez in Argentina to new statistics indicating that 40,000 women have fallen victim to femicide in Mexico alone since the mid-1980s, when it comes to women's rights Latin American countries have been in the headlines for all the wrong reasons of late.
But a new report by Save the Children, a non-governmental organization which advocates for and promotes child rights, analyzed the development of girls in 144 countries around the world based on key indicators such as the prevalence of child marriage, maternal mortality as well as access to healthcare and levels of education for girls.
The report, titled "Save Every Last Girl," puts the small Caribbean nation in 34th place for girl's rights worldwide, ahead of Japan and all other Latin American nations such as Bolivia, which ranks 45th globally, and Chile which ranks 48th globally. Neighboring Haiti ranks 105th, the worst in the region, after Brazil in 102nd and Guatemala in 103rd.
According to Teresa Carpio, an advisor for Save the Children focusing on Latin America, Cuban healthcare and education policies remain key in the social and human development of young females while Cuban parents often maintain a strong bond with their children.
Meanwhile, across the region Carpio adds that violence is the main barrier for the development of girls, especially among those of Indigenous and African descent.
"The main contribution of our report is to present violence as a feature that is haunting us across the region and we are doing almost nothing to solve it," Carpio told EFE in an interview.
Save the Children's index is led by Sweden, Finland and Norway, with the Central African Republic, Chad and Niger ranking worst for girl's rights.
---