Cuban Doctors Treat over 1,000 Peru Flood Victims in first two days
TeleSUR | Friday, 7 April 2017 | Click here for original article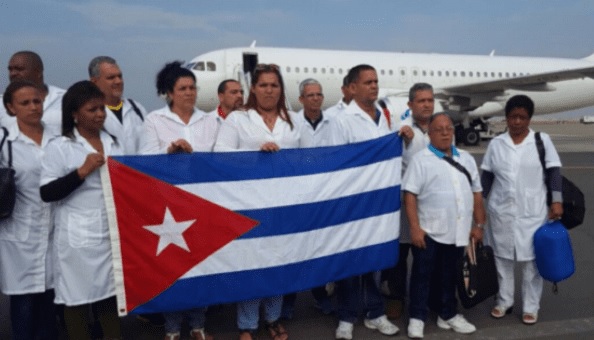 The doctors had seen 1,046 people in their first two days of fieldwork.
In just two days after Cuba sent a medical brigade to Peru, where deadly floods have killed at least 94 and left at least 700,000 more homeless, more than 1,000 people received treatment from the visiting doctors known for their internationalism.
The leader of the brigade — which consists of 11 doctors, 10 health care professionals, an administrator and a lead doctor — told Prensa Latina Wednesday that they are working at five shelters where thousands of refugees were relocated when their homes were destroyed or left uninhabitable.
By Tuesday, the doctors had seen 1,046 people in their first two days of fieldwork. In addition, the brigade's leader, Rolando Piloto, said that the group is also conducting 549 educational workshops among the refugees and 23 group health hearings.
The group's epidemiologists have also carried out assessments to see if there could be disease outbreaks because of the physical environment and conditions.
Cuba has extended its solidarity to Peru in the past, most notably in response to earthquakes Peru experienced in 1970 and 2007.
In March, Cuban President Raul Castro sent his Peruvian counterpart, Pedro Pablo Kuczynski, a message to express his condolences over the crisis.
Peru has been dealing with severe weather since at least December, which has hit the poor hardest, most notably Peruvians who built their homes on cheap land near the river, which runs from Peru's central Andes to the Pacific coast.
---