Cuba develops medicine to combat Alzheimers
Granma | Thursday, 18 May 2017 | Click here for original article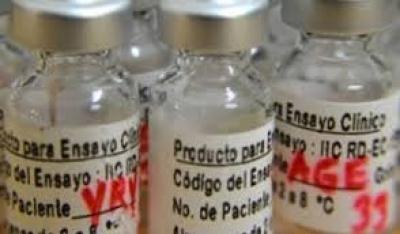 In its efforts to halt the advance of Alzheimers and improve the quality of life of people suffering from the disease, Cuba announced the launch of human clinical trials on the medication NeuroEpo.
The 100% Cuban developed medicine, created by the country's Molecular Immunology Center (CIM), based in Havana, has already exhibited neuro-protective qualities during experimental phases. Meanwhile, its effect on patients remains to be seen as the drug undergoes human clinical trials for the first time.
NeuroEpo will be administered to people in the initial stages of the disease, and although the medicine "doesn't prevent or cure Alzheimers," positive results in delaying the advance of the condition are expected to be seen given successful experimental trials, according to CIM researcher, Leslie Pérez, speaking to Granma.
It is worth noting that Alzheimers is an incurable neurodegenerative disease, which is why the treatment is designed to "help delay the degenerative process and improve the quality of life of these people and their families," stated Pérez.
According to figures cited by Cuban researchers, there are approximately 160,000 Alzheimers sufferers on the island, a disease which is expected to affect 2.7% of the total population by 2040.
Alzheimers is currently the seventh cause of death among people 60 years of age and over in the country, killing an estimated 10.2 for every 100 people, according to radio Cooperativa.
Meanwhile, Cuba is expected to have the ninth-oldest population in the world by 2050, hence the importance of creating a treatment able to improve suffers' quality of life.
---