Russian Railways To Invest $2 billion in Cuban Rail Infrastructure
Telesur | Thursday, 1 June 2017 | Click here for original article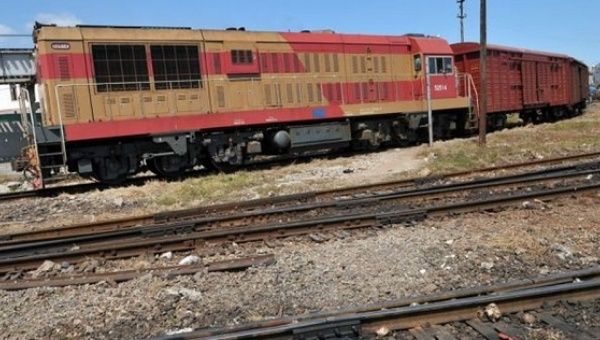 The communist island's rail transport systems, which have deteriorated since the Soviet Union's collapse, will recieve a major upgrade from Russia's railway company.
Russian Railways are moving forward with plans to sign a US$2 billion contract on a project to upgrade railroad infrastructure in Cuba later this year, the Russian News Agency reported on Thursday.
According to the company's First Vice-President, the project is intended to "modernise" the Cuban railway system. This will be the most significant overhaul of Cuba's railways since the fall of the Soviety Union several decades ago.
The announcement of plans to modernize Cuba's railway structure in conjunction with Russian Railways was first made earlier this year. The plan will upgrade and repair existing railways, and also proposes the construction of several new lines. It will also upgrade communications and signaling equipment to match modern operational standards.
The first railways systems were built in Cuba in 1837, making it the first country in Latin America to have had a rail system, and the sixth country in the world following England, the United States, France, Germany, Belgium, and Russia.
The national Cuban railroad company, Ferrocarriles de Cuba, operates roughly 2,600 miles of rail through the full length of the island.
However, Cuba's railway infrastructure has suffered under the effects of ongoing U.S. blockade, and was particularly harmed by the collapse of the Soviet Union and the Eastern socialist block, which was its primary trade partner and source for rail parts. Since then, a great deal of Cuba's railway infrastructure has deteriorated, making it an inefficient and unreliable mode of transport on the island.
---