Cuba 60 - Celebrating 60 years of the Cuban Revolution 1959-2019
Campaign News | Friday, 2 November 2018
2019 is the 60th anniversary of the Cuban Revolution and the 80th anniversary of the Cuban trade union federation (CTC – Central de Trabajadores de Cuba).
The Cuba Solidarity Campaign is organising an exciting programme of events under the banner Cuba60 to mark the occasion.
Cuba60 aims to celebrate both the impressive achievements that Cuban workers have made in health care, education and international solidarity, as well as highlight their resilience in the face of the ongoing, illegal US blockade.
The 80th anniversary of the CTC, Cuba's equivalent to the TUC, also provides an opportunity to strengthen links between British and Cuban workers.
Sign our Cuba60 anniversary message card today!
Highlights include:
Unions for Cuba – major solidarity conference with Cuban unions on 2 November 2019
Young Cuban workers speaking tour in March 2019
Cuba60 exhibition for use at union events and conferences throughout 2019
Tours and delegations to Cuba throughout the year
Resources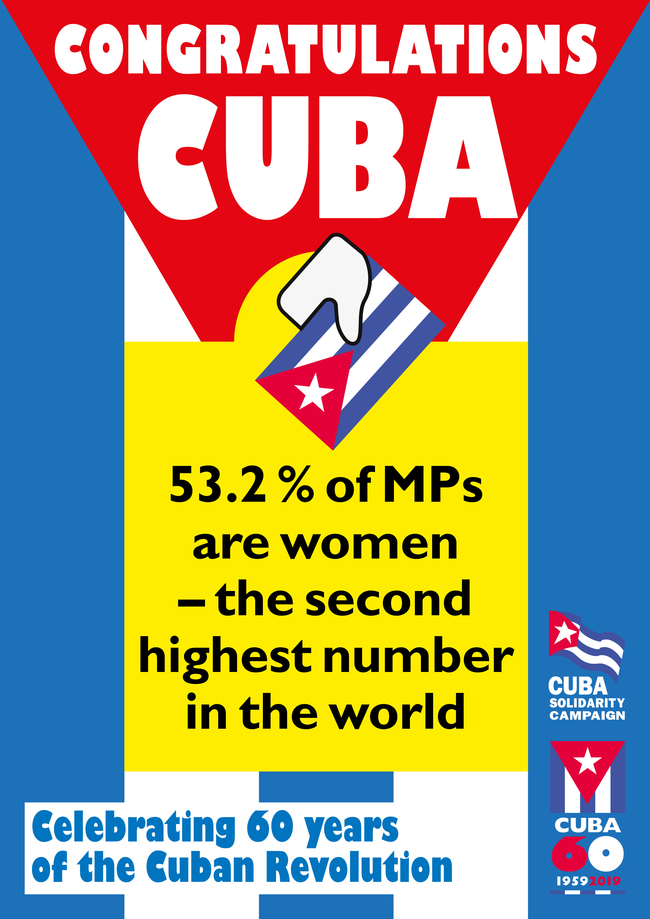 Download the
Cuba60 achievement cards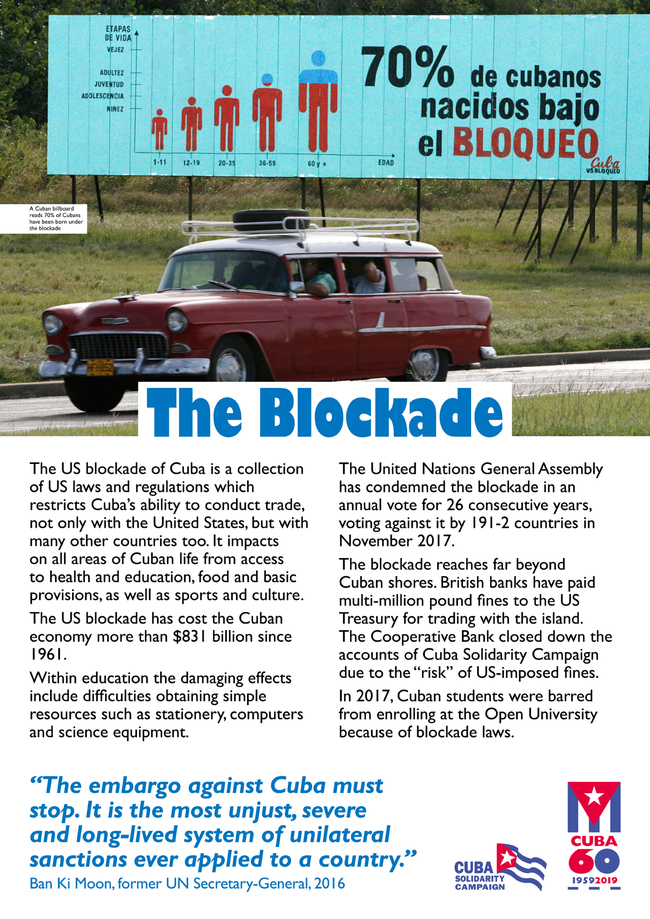 Download the Cuba60 Exhibition
If you would like to display the exhibtion, a 7 board A3 version is available to hire or buy from CSC. Contact office@cuba-solidarity.org.uk for details.
Download a copy of the Cuba60 briefing here.
To find out more and get involved contact campaigns@cuba-solidarity.org.uk
or call 0207 490 5715.
---