Alicia Alonso - Cuba Solidarity Campaign statement on her passing
Campaign News | Friday, 18 October 2019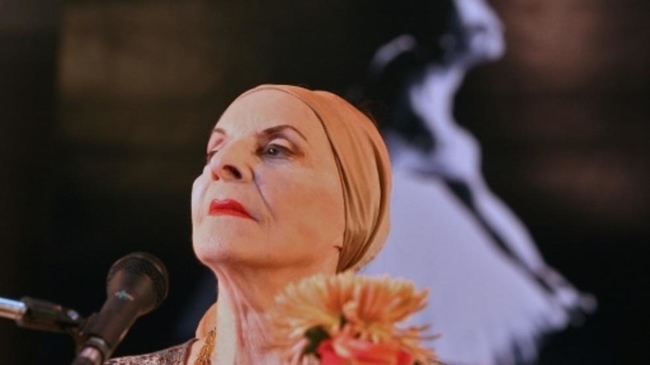 We mourn the sad passing on 17 October of the phenonemon that was Alicia Alonso, the godmother of Cuban ballet.
Overcoming near blindness and numerous other obstacles that would have ended the careers of lesser people, Alicia Alonso (born 1921) became one of the greatest ballerinas and starred in the most famous ballets all over the world. In 1948 she founded and directed the Alicia Alonso Ballet Company, which eventually became the Cuban National Ballet. She returned to Cuba in 1959 after the triumph of the revolution and was asked by Fidel Castro to launch a national ballet school. Alicia continued to teach and inspire others, especially boys like Carlos Acosta, to dance until the end of her long life. She made a huge contribution to Cuban culture.
Cuba Solidarity Campaign has worked with the UK charity Music Fund for Cuba and Cuba's Ministry of Culture over many years to send thousands of ballet shoes and musical instruments as aid for schools across the island, including via the recent Play for Cuba appeal, to counter the damaging effects of the US economic blockade against Cuba.
We will continue to do all we can to support the Cuban people and Cuban culture. This is our greatest testament to the wonderful Cuban artists and teachers like Alicia Alonso.
Read more about Alicia Alonso here.
---