Video: Noam Chomsky on Donald Trump, climate change, migration and Latin America
Campaign News | Thursday, 5 December 2019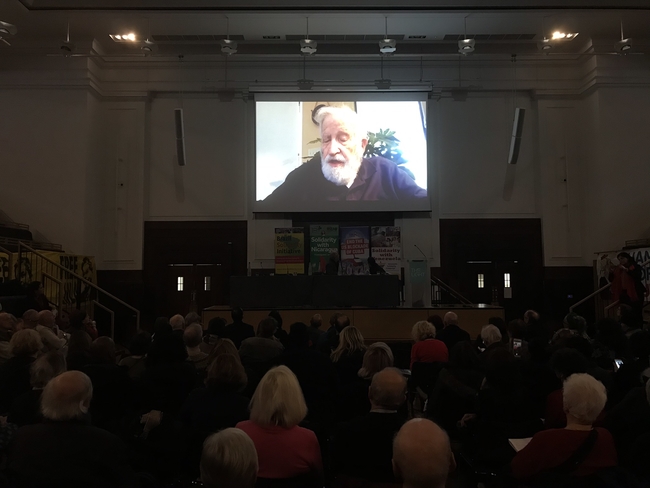 EXCLUSIVE: Noam Chomsky on Donald Trump, climate change, migration and Latin America
US intellectual Professor Naom Chomsky was interviewed by former Guardian foreign editor Victoria Brittain via video link at Latin America Conference 2019.
Chomsky asserted how the US role in helping bring about the destruction of the Amazon through its support for 'regime change' in Brazil should be seen as amongst the greatest crimes in its history.
"We face a historic threat to the future of our civilisation: and the world's most powerful country, the United States, is racing to push us off the edge of the cliff", he outlined.
Chomsky also pointed out the injustice of the link between US foreign policy in countries like Honduras and its treatment of migrants.
---