US prevents medical supplies from reaching Cuba
TeleSUR | Monday, 17 February 2020 | Click here for original article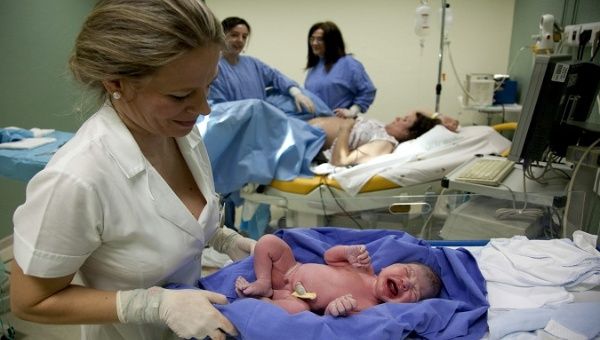 The U.S. blockade has affected the Cuban Health services by cutting the supplies entering the island natio, the Director of Trade for the MediCuba Company S.A., Solainy Fajardo said in a statement on Monday.
In an interview with local newspaper Juventud Rebelde, the functionary said that Cuba is compelled to buy these medical resources in distant markets located in third countries, which increases the import costs of medicines and other products as reactive, medical instruments, disposable material, equipment, and spare parts.
In addition, U.S providers are restricted from selling these medical appliances to the Import and Export Company of Medical Products of the Ministry of Public Health in Cuba, MediCuba, the xpert said.
Venezuelan Foreign Minister Jorge Arreaza, in a statement dated February 5, also accused Guaidó of selling his homeland for his "shameful" complicity with the US president, and accused Trump of being a "superb charlatan" who intends to dominate his country and the whole world through deception and strength. In January of last year, Guaidó proclaimed himself interim president of the South American country in an attempt to unseat the legitimate government of President Nicolás Maduro, but, after a year, he has not been able to achieve his goal. USA and his allies have recognized him as president of Venezuela, since Guaido serves the interests of Trump and his friends. US secret meeting revealed to overthrow Maduro The opposition leader, in an effort to get help to overthrow Maduro and violating the ban on leaving the country that weighed on him, traveled to the US and to some western countries that recognize him as "president in charge," and on January 5 he was received at the White House by Trump, who has so far shown his full support for the opposition and has promised to "crush" Maduro.

The economic, commercial and financial blockade that the U.S. maintains against the Caribbean island endures with new legislation and proclaims emitted by Trump administration. For instance, the sale of leading technology is not authorized for the health sector and the U.S. only grants licenses if the use and purpose of the equipment can be monitored. Besides, those products that Cuba is allowed to get must fulfill the control, and classification requirements established by the U.S. Department of Commerce Export Administration Regulations.
The statistics show that in a time period from 1961 to 2019 the prejudices exceeded US$922 million. Also, form April of 2018 to the same month in 2019, the Public Cuban Health sector had affectations for US$104 million, a figure that exceeds US$6 million in the prior period. However, the Cuban government looks for alternatives and efforts to procure the necessary supplies for urgent or prioritized cases, as patients with cardiac conditions.
---