Cuba protests at offensive US statement Cuban doctors fighting COVID-19
News from Cuba | Thursday, 26 March 2020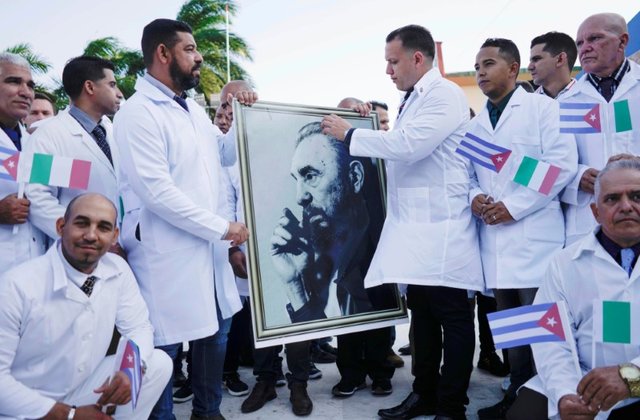 Please sign our open letter asking for the US blockade to be lifted to help Cuba fight the coronavirus at home and abroad.
Statement by the Ministry of Foreign Affairs of Cuba (MINREX)
Today, the Ministry of Foreign Affairs presented a Diplomatic note of protest to the United States Government in response to recent particularly offensive statements by the Department of State resulting in a continued and exacerbated campaign of discredit and lies against the international medical cooperation provided by Cuba.
The United States Government's smear campaign is immoral in all circumstances. It is particularly offensive to Cuba and the rest of the world, in times of a pandemic that threatens us all, and when we should all be striving to promote solidarity and help those who need it.
From the United Nations, and with one voice, the international community calls for unity and cooperation. The international community calls for the end of wars and conflicts. It also calls for ending and suspending unjust blockades and unilateral coercive measures. Turn away from meanness and hostility!
Health is a Human Right. That is what Cuba understands and does.
As the Commander in Chief, Fidel Castro said: "Cuba would not ever launch pre-emptive attacks against any dark corner of the world. On the other hand, our country has sent badly needed doctors to the darkest corners of the world. Doctors and not bombs."
MINREX
---