Why the UK should have followed the example of CUBA: Communist nation prevented Covid-19 crisis with door-to-door screening while Britain neglected local health teams
The Daily Mail | Wednesday, 15 July 2020 | Click here for original article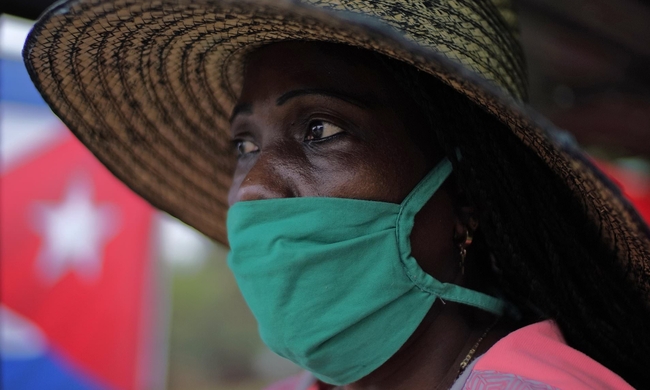 Fewer than 100 people have been killed by Covid-19 in Cuba
An expert has said its success has been down to its door-to-door screening
Thousands of healthcare workers carried out testing and tracing on foot
Professor John Ashton says the UK's 'dramatic failure' was due to PHE
Britain could have avoided thousands of coronavirus deaths in the first wave of the crisis if it took Cuba's approach, a public health expert has claimed.
Fewer than 100 people have been killed by Covid-19 on the Caribbean archipelago, which is famed for being a communist state.
An expert has said the country's success has been down to its door-to-door screening of every home — known as 'shoe-leather' epidemiology.
Thousands of doctors, nurses and students carried out testing and tracing on foot, quarantining all suspected cases in state-run isolation centres for 14 days.
Professor John Ashton, an ex-regional director of public health in England, said Cuba's efforts against Covid-19 had been 'outstanding'.
And he praised the nation — home to 11million people — for having a system 'grounded in public health', investing in local workers.
In comparison, the UK works from a centralised system run by Public Health England which gives orders from the top down and which Professor Ashton said is 'flawed'.
Professor Ashton claims that the UK's 'dramatic failure' could have been averted by adopting the same methods, which could have saved up to 30,000 lives.
Only Leicester in the East Midlands has used the door-knocking strategy in response to being the worst hit Covid-19 spot in the UK and under a 'local lockdown'.
Cuba has only recorded 87 coronavirus deaths so far, according to the World Health Organization (WHO).
In comparison, the British government has reported 44,830 laboratory-confirmed fatalities while national statistical bodies have reported 55,706 based on both suspected and confirmed cases of Covid-19.
Professor John Ashton told MailOnline: 'Cuba has had hardly any deaths at all.
'For a comparable sized country like Germany, we've had twice as many deaths. I think it's reasonable to say 30,000 deaths could have been avoided based on the failure to get a grip, which was largely to do with testing.'
---