Turin thanks Cuban medics in Italy
News from Cuba | Wednesday, 15 July 2020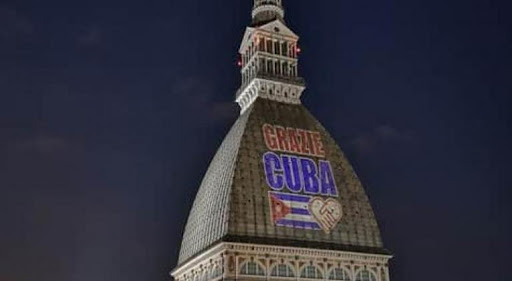 On 21 July, the Italian city of Turin thanked Cuba for the medical brigades it sent to help fight COVID-19 with a giant message projected on the dome of one of the most important buildings in the city.
'Gracias Cuba', the island's flag, together with two hands joined in the shape of a heart were projected from 10pm in the evening. The Mole Antonelliana, one of the symbols of the Piedmont region, was the site chosen for the initiative promoted by the Agency for Cultural and Economic Exchange with Cuba (Aicec), the islands's embassy in Italy, supported by the city of Turin and the electric company IREN.
Earlier in the month, the football team Juventus also sent club shirts to the Cuban medics working in Turin. The shirts were signed by their star player Cristiano Ronaldo, who together with the team manager had wanted to present the shirts in person but COVID-19 restrictions prevented them.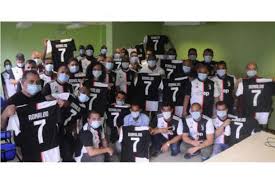 ---