Cuban Foreign Minister criticises 'media blockade' around its record of fighting Covid-19
Morning Star | Sunday, 6 September 2020 | Click here for original article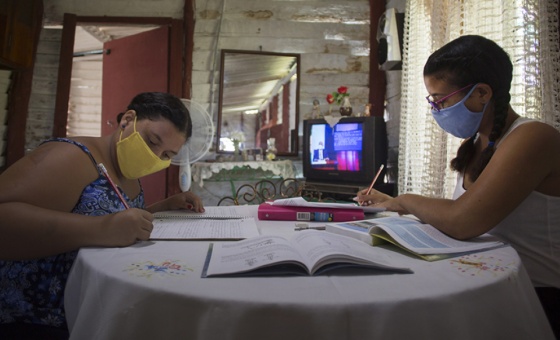 Country is the only one in Latin America to have a vaccine candidate, and developed 'wonder drug' that helped China overcome the pandemic
CUBA'S Foreign Minister Bruno Rodriguez condemned a media blackout on the country's progress against Covid-19 at the weekend.
Mr Rodriguez pointed out that while Cuba is the only Latin American country with a vaccine candidate, it suffers a "media blockade" about its achievements.
"Cuban scientists share their progress with the world, show protocols against the pandemic and results of their own vaccine candidate. However, little information about this is shared. Ignoring or censoring successes is part of the media blockade," he tweeted.
Cuban scientists were the first to develop an effective treatment for coronavirus with the anti-viral interferon alfa-2b drug, produced in China by joint Chinese-Cuban venture ChangHeber. They are now conducting the first human trials of a vaccine called Soberana 01.
Though coronavirus cases continue to rise in many countries, China's epidemic was brought under control with fewer than 5,000 deaths: about a 10th the official British total in a country with over 20 times the population.
China will stage a ceremony honouring "individuals and groups who fought bravely against Covid-19" at Beijing's Great Hall of the People on Tuesday.
Former chief epidemiologist of the Chinese Centre for Disease Control & Prevention told the Global Times tabloid that "there are many individuals and organisations who have shown dedication in labs, patient beds and in fighting the virus day and night."
President Xi Jinping will award medals, including the prestigious Order of the Republic, to people who made "outstanding contributions." Last month it was conferred on respiratory disease expert Zhong Nanshan, medical adviser Zhang Boli, vaccine researcher Chen Wei and Zhang Dingyu, dean of Wuhan Jinyintan Hospital, which bore the brunt of the outbreak at its height.
---